Marketing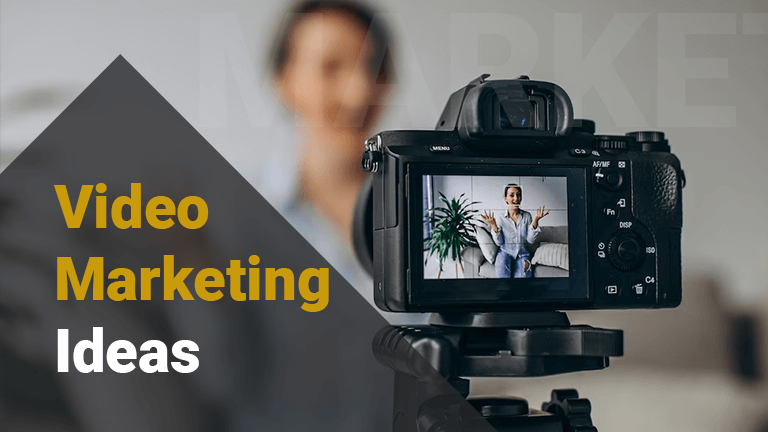 Have you realized that Brands have had a deep connection with video marketing for ages – whether it was on the TV, or today on digital platforms? Do you get mused over a video – be it entertainment or business? Unknowingly, people seem to tag along with the mood that reflects in a video.
In case you have a product launch to work on and are void of ideas to promote and advertise, we have shuffled a perfect collection of the most impactful video marketing ideas to try out. This is perfect for digital marketing teams, product companies, IT service organizations, and new-age startups who want to make a mark in the world of social media.
Why Use Video Marketing for your Digital Marketing Planners?
A few interesting facts prove that Video Marketing Ideas via various many social media channels and platforms can leverage the brand presence across the internet.
Audience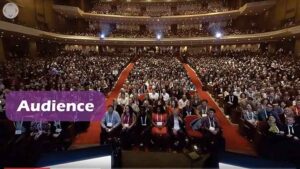 Do you know just like us, over 1.7 billion people watch videos every month? It is not a random act, but something that they willingly search for and enjoy engaging in. So, make sure you are on the search list too!
Digital Marketing
Over 84% of the latest digital marketing strategies on the global front process content in the form of videos. So, a large chunk of your target audience is there. Would you want to miss them?
Content Marketing Scope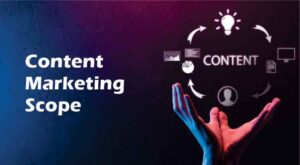 Digital marketers have realized the impact of video marketing, This is why almost 85% of the content marketing efforts revolve around video making, influencer videos, and other video content marketing ideas.
Gamut of Video Marketing Options
Not one, but social media has diversified into the gamut of multiple video creating modes that are super interesting to watch. From an explainer video to those 30-second hip-hop videos can get the attention it deserves – when shown to the right crowd.
Types of Video Marketing Ideas to Boost your Social Media Presence
Ready to film your next video? Bookmark this list and work on all your creative videos in these fun-filled gigs with us.
1. YouTube Product Explainer Video

If a product launch is on your mind, the first thing to do is to make people aware that this product will solve a certain issue. This can be conceptualized through long videos that can range from 10 minutes to about 20 minutes. They are explainer videos with content that showcase how the product can function and give solutions to commonly raised needs. For instance: Bosch has a high energy video explaining how their camera is totally must-have for adventurous camera lovers,
2. YouTube Testimonial shorts
Who doesn't like to hear about experiences? YouTube Shorts are a great option for this. They can extend between 10 seconds to 30 seconds of videos giving an attractive and convincing message about the brand.
3. Instagram Product Demo Long Video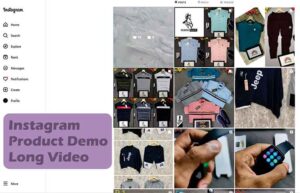 Like Facebook, we have Instagram Long Videos on the cards. Here you have a more free style and entertainment inclusive crowd, So, your theme can be about the product, but have someone demonstrate the product in a creative and engaging manner. The conversation can be light, yet communicative.
4. Instagram Engagement Reels
Shooty our quiz, an opinion poll on Instagram reels. These are pretty short videos within 30 seconds and therefore make your video content ideas for instagram to the point, but highly attractive, Reels are the latest form of high-energy video ideas used by all startups and even big organizations.
5. Say a Thank You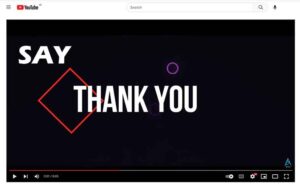 Yes, we know that you can always share a nice review with a five-star rating and say a Big Thank you. Or else you can call your customers and express your happiness. However, there is a limit to how much will be noticed. Instead, make a short video where your client or customer shares their Thank you and how it helped them in achieving their goal. This video can be shared across Linkedin, Facebook, Instagram, Google, and on your website too.
6. Bite sized video
Got a lengthy demonstration to share? No fuss, Just break it up and publish them as short videos. The best part is that such short videos like Reels and Shorts have better attention spans. Chart the video into various parts and see how customers will wait to see your advertisement series,
7. How to use Videos
Next, try our Twitter video marketing and even LinkedIn Video marketing with these How-to-use videos. They are kind of lengthy, depending on your product, but make it segmented add let people watch each segment at their own pace.
8. Team interaction interview
If the product has caught the audience's attention, then we need to engage them a bit more. Give a snappy, 15-minute interview with the main team leads, project managers, and the top heads of your company. This interview will be a mix of insight and fun, helping people understand that there are determined people behind the product they buy. Take a one person interview, so that you get to fit multiple interviews into your content calendar.
9. Transform blogs into videos
If you check out our website, we have long-form blogs, case studies, and short-form content that are enriched with value-added information, With the interest for videos raging up the analytical charts, digital marketers can convert the blogs into a video. It can be split into a series or the whole blog can be summed up in a video in an interesting manner.
10. Question and answer session between company and client
You must have seen testimonials. They are one sided with the customer giving their opinion. Instead, let's take it to the next level and have a talk between the customer and the company representative, This gets more interesting and engaging.
11. Whiteboard video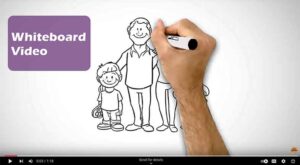 It is a great kind of effective method of promotion with a whiteboard video. These are a kind of explainer videos that involves illustrated drawings, with human voice support. You do not need to be a professional artist for this, so even novice marketing professionals can try their hand at this.
12. Customer submitted video
Have fan love blooming for your product? Get in touch with them. Ask them to send a video about how they feel about the product or service. Post this on your social media pages like Twitter, Facebook, Instagram, etc. Tell them to add their friends, as this may build a sales funnel.
13. Advanced FAQ tutorial video
All products and services that we see online, come in with baggage of queries. In the context of SEO, this is a valuable consideration to fulfil. List down the commonly asked questions that customers have. Make a video for this, and see how even Google picks this one as a video that is loaded with EAT information or rather the video means expertise.
14. 10 minute team engagement video
Unfold the fun side of your team and post it on social media. Showcase some event or a game or excursion time with your team. Post it to LinkedIn to showcase your vibrant work culture.
15. Facebook unboxing video
Unboxing is a lovely way to add thrill and suspense to the quality and service to depict the care the company gives to the customer. You can request your customer to share an unboxing video and upload it on Facebook, no doubt one of the top video content ideas for social medias. Tag your name and align with it and this will help build your follower count steadily.
16. Reddit Pitch videos
The Pitch concept was brought forward for startups and businesses of all sizes to get funding and professional support for ages. They had a pitch platform to present their concept in front of a judging group. Today, you can get on Reddit, and present a crisply prepared Pitch video that wraps your USP perfectly. So, here the world is your audience and you never know who may extend a helping hand. Certainly an out of the box video content ideas for businesses, right?
17. Product Formation Time Lapse video
The process just before the final product release is always exciting. If you are a product developer, you can connect with this feeling. Consumers would love to see the back end brainstorming and chaos that gives life to the product they choose. Take your time, to do a time-lapse video of how it started and where it reached now,
18. Vimeo Whiteboard presentation
You must have read about the whiteboard earlier. This time, we focus on Vimeo as it has a community of people who belongs to corporates and also students. It is not for entertainment, instead, you will find a serious crowd who would love to check out your page. The idea is to make people aware of what you have to sell and to increase your customer base. The viewer can always be your virtual word of mouth.
19. Showcase product highlights
There is a large segment of people who do not actually sit to understand all about the product. For this segment, prepare an attractive video that entails all the product highlights or the best features. For instance, you may see various beauty products like Olay or Skinkraft which address the goodness of their products in the form of videos (really short videos). They will surely catch the eye of the target audience.
20. Blooper Videos
Bloopers are of course the mistakes but relax, this is for engagement only. Take time, to cut them from the original video, and share them with your online community, It is fun and engaging and sometimes, they go viral too.
21. Behind the scene videos
Just like a blooper, the behind the scene of creating your video can be shared. This will showcase how the whole team is at work. You can, in fact, showcase this for a product campaign, as people are curious beings by nature. Let them see, click on your page, and share them across the media.
22. Expert Talks
Product experts from the company can say a lot about the product. The feature-rich video is what a customer seeks to have a better understanding of this investment.
23. Launch video marketing:
Have you seen the hype that Apple creates for a product launch? This is all about a product or service launch video marketing. Let the world know that you have a fantastic product on board and this can be done with a repeated series of teasers so that they are all ready to watch, accept and share the launch.
24. Facebook giveaway contest videos
Giveaways are a great way to engage people. You can announce this on Facebook and that will flock more people. This is a quick attention seeker when you want new people to try out the products.
25. Instagram parody videos- competitor
Competitors are always to be considered if a business needs to grow. However, their mistakes cannot be directly projected over social media. This is why the humble parody can help companies. It is an innovative way of digital marketing where the negatives are projected (of the competitor) comically and indirectly.
26. Festive-based Product videos on Twitter
If you have a global customer base, be sure that you post a wish video for each festive. This can be done on Twitter so that the reach gets global. Whether it is Black Friday, Diwali, Christmas, and New Year state your videos with an offer or some good vibes. Let it be share-worthy Period.\
27. Twitter hashtag-friendly videos
Play with the right hashtags to get a better viewer count. Twitter is one platform where a video can get coral in a matter of seconds if it triggers some level of interest. Make sure to add hashtags and even tag other people who need to see the video
28. Listicle styled Videos
If you wish to do a listicle, then present it in a video. For instance, The Best Video Marketing Agencies in Colorado can be listed with an attractive background, helping people to find out the best agencies in a quick way.
29. Indie Hackers company announcements
IndieHackers are not a very common suggestion when it comes to marketing. However, stepping into it with videos – when you have a company announcement like a tech upgrade, a management takeover, or a new product, this platform will be great
30. LinkedIn happy moments videos
Happy moments are to be known to the world. Let's say you got a new client or embarked on a new milestone. This effort ought to be known to the world. Get as creative as your want. Your LinkedIn community will love to see this.
31. Facebook social awareness-based videos
Setting aside corporate and entertainment news, you can tag on the emotional side of man too. Do social service (a very much-needed thought) and post the video on Facebook. It could be a birthday time spent at an old age home, or gifting underprivileged children with gifts, books, etc
32. Interesting problem solving short videos on Reddit
Reddit is all about queries and the user who furnished the best and most relevant answer will receive Upvotes. The significance of the Reddit Upvotes has been explained earlier in our blog. Instead of just writing our answer, take time to present the same in the form of a video. It will capture the audience and stick to their minds quickly.
33. Give a Podcast
If podcasts seem to be reserved for influencers and motivational speakers, that is not true at all. In fact, it is a powerful video marketing idea as the podcast speaks about the product in detail, along with experienced and anecdotes by the presenter. This helps to connect with the online viewer base
34. Go Live with an Industry expert
Why do we consult a doctor? This is because they know the subject well and will give you a feasible solution to your health problem. Here, share your talk with industry experts in your business niche. It will bring people close when you share value added videos.
35. LinkedIn Work Experiences videos
Get close to your LinkedIn acquaintances with simple-to-understand work experience videos. In case, you need to advertise for career vacancies, Some keep your circle connected with you through creative social media marketing ideas.
36. Viral perfect Public shows
Public shows and sponsored programs are part of video marketing responsibility. So try them out, use a Why do we consult a doctor? This is because they know the subject well and will give you a feasible solution to your health problem. Here, share your talk with industry experts in your business niche. It will bring people close when you share value added videos and more refined themes.
37. Solve a myth
Myths are part of our societal life. Videos backed with insights and real-life incidents can help convince people that certain digital marketing professionals can use them in the matte.
On a Final Note
Go forth and made your collection of creative videos now! We have undone the confusion and given some of the most actionable video marketing ideas to add to your marketing plans. They are easy to enforce, with a pinch of creativity, focus, and the ability to think beyond the ordinary. Stay tuned with us, as we keep building this list of awesomeness with more ideas in the coming days.