Marketing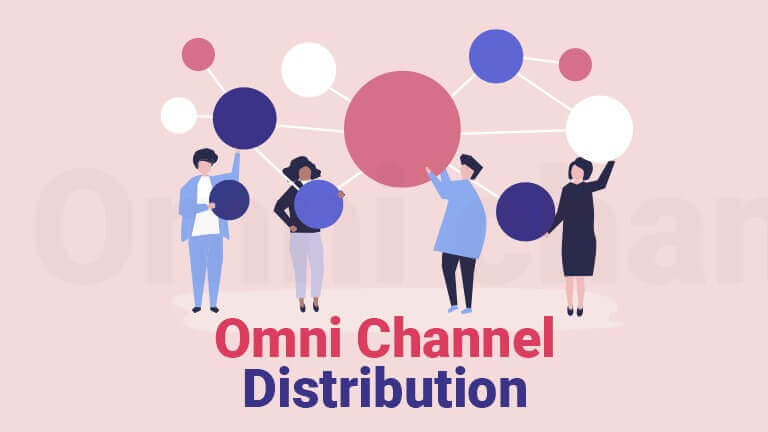 Have you realized that modern consumers love to do almost 80% of their online shopping? It's true, as life has been quick, and if convenience keeps knocking at your door, would you refuse it?
Today what does a successful omnichannel approach in retail marketing mean?
Consistent quality with commendable consumer buying experiences across all the channels that you decide to sell – should be the focus. This unified commerce approach is what Omni Distribution handles in the world of Omnichannel Commerce (link to the other blog on OM Com) today.
This buying behavior makeover has shaped the importance of shopping today. Whether you love the brick and mortar experience, you can enjoy the same with the help of Omni Channel E-commerce nowadays.
In case you have a physical store and deal with fashion, cosmetics, food, healthcare equipment, retail stores, and even IT products, Omni Channel Distribution should be part of your business marketing plans. This is no longer a fad, but a necessity if you want to survive the business world.
What is Omni Channel Distribution?
Omni Means One. Omni Channel Distribution has developed into the new single touchpoint that establishes a connection between the same company's online and physical stores.
It's simple. Omni Channel Distribution is a summed up distribution plan that encompasses all types of Distribution. This means that it includes all the elements of Traditional, MultiChannel, and E-commerce,
Did you Know?
Although Omni Channel Distribution is powerful, just about one third of the companies worldwide actually use it effectively.
So, if you are working your way to building an impactful and comprehensive marketing and distribution strategy, the boons of Omni Channel Commerce will help you out.
Understanding Omni Channel Distribution and Omni Channel Marketing is part of the process to up your Omni Channel Commerce plans.
Four vital pillars of Omni Channel E-commerce
Source
Here, we are talking about the Process of How Omni Channel E-commerce works
1. Fix the sales channels you need
You may be having a physical store already and you need to level up your sales with an online store too. The effectiveness of each sales channel is equally rewarding. So when you have an omni channel retail distribution, it brings out the best of all the channels here.
Now in your omni channel mix, you need to consider a few aspects:
How often your target audience visits the physical store?
What online stores do they visit?
What kind of offers appeal to them?
Note their buying behavior and spending capacity for each visit.
Will they need a mobile app and a desktop platform
Based on this, the Omni channel mix of sales channels should be fixed.
This way, you get three benefits from using Omni Channel Distribution for retail sales:
The retail market can focus on being channel centric and also have a curated customer centric approach
This elevates the shopping experience to a commendable level.
This planned integration yields better sales monitoring, customer satisfaction, and overall marketing and sales management.
2. Plan a customer friendly plan for marketing and sales
Being customer centric is one of the prime reasons why Omni Channel distribution channels attract your audience at large. Once the sales channels for your retail business have been identified, the marketing and the sales strategy have to be fixed.
Some of the most appealing ways to kickstart a long-lasting customer relationship would be
Emailers
Advertisement focussed SMS
Social Media Platforms like Twitter, Facebook, Instagram, etc
Instagram Ads
Google Ads
Facebook Ads
Coupons & sales offers
Loyalty plans
What's great about a customer friendly plan for marketing and sales?
Customer opinions:
Yes, don't they matter a lot? You ought to know what your end consumer actually expects from your end. You may have a great retail product, be it an IT service, an AI product, fashion, fitness, retail shopping store, etc. You need to equalize user expectations with your sales strategies and product features.
Transparency:
A good omni channel distribution will enhance the sales and marketing strategy thereby ensuring more transparency and approachability between the company and the consumer. The goodness of an integrated platform to communicate, and sell is highly countable and will leverage the business growth too, as people prefer easy access to your products and services.
Trust:
Once the single platform combines various distribution channels, it builds more trust within the consumer's mind. More trust will help expand sales, increase goodwill, and keep a loyal customer base intact.
Creative communications:
A unified omni channel distribution system for retail marketing helps to boost omni channel commerce. This is because it opens plenty of venues for creative communications through social media, flyers, posters, physical store offers, etc.
For instance, if you have a supermarket, you can introduce a shopping fest both within the physical store and also in the online e-commerce store. So, people who cannot travel can benefit from it and you can double up your sales too.
3. Have a reliable logistics system
You get the order right, the channel perfect, and customers on track, and if the delivery fails, that ain't a good sales cycle! So, make sure that your logistics partners are reliable, experienced, and communicate easily.
Connecting on time between the point of order and customer address is highly essential for a good omni channel system distribution.
A good Omni channel distribution and logistics effort will provide:
Customization
Customized reports for each of your consumers in the Omni channel should be given.
For instance, Do not send a random offer emailer. Instead, use your Google reports, and AI analytics, and see what they would have wishlisted or placed in the cart earlier. Give them a reminder, let them know new stocks have come, etc.
Keep on track
Your logistics team should keep an eye on how the delivery is being taken care of. Deadlines have to be met so that customer satisfaction is obtained. Those small actions matter a lot to your customer. It also helps you to know where time is wasted or where logistics issues rise.
Inventory control
Just as much as your customer is important, you need to stock and re-stock your inventory in time too. This will be possible only if you have a dependable omni channel distribution system. This way you know which channel has more sales, and from where you can shift or even invest more in warehousing and logistics, etc.
On time Reports for consumers
Last, you need to inform your consumer about the status of their order on time. From the time of packing, to dispatch to the delivery route, it is good to keep the consumer in the loop of conversations. This way, everyone is on the same page regarding understanding and trust.
4. Ensure that the complete sales cycle is glitch free
The retail sales cycle is more than logistics, communications, and marketing. Here, when you take care of logistics, also see that your third party delivery partners also keep on par with your quality parameters.
For a consistent OmniChannel Retail Sales experience, the supply chain should be glitch free. That will professionally complete the entire sales cycle. If you leave any phase of delivery, that would pose to jeopardize the goodwill of the brand. Proper completion of the sales cycle is fundamental in every omni channel distribution.
Advantages and Disadvantages of Omni Channel Distribution
In Omni Channel Commerce (link to that OM Comm blog), you must have read all the vital elements that make it a spectacular user experience. About 50% of its success, is, directly and indirectly, dependent on Omni Channel Distribution. So, we need to see – the Advantages and Disadvantages of this system.
Benefits / Advantages of Omni Channel Distribution
From a shopper's point of view, Omni channel retail distribution is good for the following reasons:
Better ROI
Your Omni Channel Commerce will begin to upscale only when better ROI results pop in. The Return on Investment will be faster, as now you will focus on integrated efforts via the Omni channel distribution. It helps to bring together the business goals, sales, consumer,s products, and strategies under one umbrella.
Cost Optimization
Since business owners will be presented with an integrated and overall picture of the business, this will help reduce the unwanted costs at large. For instance, in the past you had to manage the stocks and staff in the physical store, then the website, and perhaps in some third party sales offers. Now, all this can be controlled under one platform. So, that reduces the cost of inventory and resource management at various locations.
Customer Retention
You can retain your customers with omni channel distribution. As they can approach you, interact through your social media platforms, and make sure of your sales offers on the go. So, whether you have a physical; store in a city or not, they can always buy from your online platforms.
Better Brand Loyalty
When more creative offers reach out to your customers, they have a sense of hope and happiness shopping for your brand. That builds consistent brand loyalty always. Since each customer may have a preferred retail shopping liking, this omni channel distribution method will give better choices for your consumers to try out shopping with you.
Seamless Customer Journey
With an omnichannel retail distribution system, each company inevitably will be able to understand and curate astounding customer journeys every day. Such a seamless journey will transform ordinary shopping into a memorable and repetitive shopping experience. It yields improved user experiences and a loyal customer base in the long run.
Well managed POS system
The beauty of Omni channel distribution is that a consumer can approach, view, and shop from any channel that you provide. This is possible with a high quality POS system. So, for instance, whether you sell your product on Amazon or Walmart, a customer can easily check out through the purchase process without feeling the complexity of the process. No more standing in queues, no more entering their pin codes and explaining how to reach the physical addresses at each point of sale. It will be recorded and monitored and that lends a secure customer user experience.
Challenges / Disadvantages of Omni Channel Distribution
A few issues that every omni channel distribution will witness are:
Complex management
The more channels mean the business running gets more complex behind the scenes. It is quite difficult to manage various business and marketing channels in Omni Channel Commerce unless you have an expert team to work for you.
Flaws in inventory management
Inventory across various channels is difficult to track in reality. Even if there is technology, sometimes, a huge rush of orders or slack of software updates can hinder the maximum efficiency of inventory control. This is why, the in-house team has to monitor the inventory in parallel to the technology and keep a track of warehouse teams about the stocks.
Stock control diligence
To control your stock movement and replenishment, quality deliverance, and customer satisfaction, it takes diligence. To ensure that your logistics team handles the product with care, and the packaging, very diligent approaches have to be administered by the concerned department.
Delivery quality control
Delivery is a sensitive issue and only if the omni channel distribution has a good and reliable logistics network in various parts of the country, this is possible. Once the delivery gets late, and if proper updates are not provided to the consumer, that can hamper the goodwill of the company.
Why is Omni Channel Distribution Important?
A business that maintains a well established, brick and mortar business along with a proper ecommerce store, a mobile app, and a multitude of social media channels holds a good omni channel distribution ecosystem. This is important for every business today. Alongside this, it is necessary to focus on omni-channel marketing so that the whole process of omni channel commerce sustains through the commerce.
Increased brand awareness
In case you have a niche product that has been developed with a relatively new concept, this needs to be taught and familiarized to your target audience. For instance, if you have an organic beauty product line company, this is relatively a new concept for people who regularly visit beauty saloons. This is where the omni channel distribution allows them to buy them easily with a click and do their beauty treatment right at home.
Point Of Value: One concept and multiple channels to market your brand make work so much easier, more accountable, and more organized.
Rise in sales
Omni channel means that multiple channels are brought under one umbrella, and that helps the company to boost its sales numbers. Instead of struggling with your monthly sales in one physical store, you will be able to add in sales numbers from other channels at the same time. This is highly cost effective and ensures sustained sales.
Point of Value: Your sales channels are fine-tuned to not one only but many and that increased the scope of returns for the company. You do not have to depend on a single source once the omni channel distribution is enforced.
Better Customer Outreach
When you talk about better sales, this means that obviously, you will be able to reach out to more customers. It is a fact that 90 % of today's modern customers shop online or prefer various shop to home delivery services. So, with an Omni channel distribution, there is a greater probability to attract more people in one synchronized effort.
For instance, you have Thanksgiving offers coming up at your wellness clinic in Toronto. You can spread the idea through Instagram, Facebook, Twitter, your shopping website, mobile app, and various other third party online promoter channels.
Point of Value: Through data analytics, a company gets data validation about the type of consumers who are in need of the product or service, and where they can be found. This assists in the process of customer outreach adding more result centric marketing strategies to their portfolio
Agile Marketing Strategies
Yes, this is an agile and futuristic system making it possible for companies to leverage their profitability through their omni channel marketing strategies. You get the benefits of a unified marketing plan whereby each customer, each channel, and each personalization effort will be augmented. Using AI and other technologies, the customer preferences will be noted and the searches can be listed for the customers. This will help convert more leads and also keep the company one step ahead of its competitors.
Point of Value: If information hunt was your biggest problem in the past, switch to omni channel commerce and then that will enhance the way you work within the omni channel distribution.
Seamless Business Flow across Channels
To leverage the omni channel distribution means improving customer shopping experiences at all levels. It enables better manageability whether you want to hold onto your eCommerce store or physical store or even social media sales page. Go across channels, and let your target audience shop from whichever channel you work in seamlessly and consistently.
Point of Value: Bringing convenience to the table is the biggest boon of omni channel distribution and with a plethora of business channels to play with your business can be smooth.
Quality Service & Customer Support
99% of the time, today as people shop online, customers prefer a shopping experience where the customer support is approachable and caters to their query through various options. For instance, a company customer support team used to interact only through call centers in the past.
Today the scenario has changed, and companies can reach their customers through WhatsApp, Instagram based chats, and even direct calls. That increases the level of personalized conversation and query closures in a more satisfactory manner.
Point of Value: Go the extra mile to reach out to your customer via multiple modes of communication. The more versatile you are, the more white labeled you become for your customers.
Holistic monitoring
In case you have a customer who comes up with a random complaint or perhaps a query, it is always the extensive monitoring and data report that would save your day in the case of Omni Channel Distribution.
Take for instance, you have a customer who wants a particular product from your eCommerce store, but it states that it is "Out of Stock". So, what do you do? As a quick step, you can stop up, and ask their customer. Take a record of what they have shopped from your stores and which are the most used methods of communication. It could be through your Facebook ads and email communications. With the help of Omni channel distribution, you can make sure that you take the order through your timely customer service, update on their store page, and ask your inventory team and logistics team to coordinate and make way for the proper fulfillment of the order.
Such a comprehensive step is possible only when you have an omnichannel ecosystem to help you furnish the stocks, converse and deliver to any customer in any corner of the world.
Point of Value: Every Customer will love the fact, that you have a clear idea of what their preferences have been. That is personalized and never fails to impress.
Types of Channel Distribution
Right before the onset of omni channel distribution, came so many other types of channel distribution that have helped the logistics in the past and even now.
Traditional Distribution
It includes the manufacturers of the products, the raw material suppliers, wholesalers, who connect with retailers, and finally the end users.
Modern Distribution
Here, it starts off with the manufacturers and then moves to the retailers and then the consumers, thereby cutting out the wholesalers from the network.
Direct Distribution
As the name says, this is a simple connection between the manufacturer and the consumer. For example, you may have seen the farm to fork concept, where people get to directly buy from the farmers. This means better products, lower prices, and quality is never compromised.
E-commerce
When buyers and sellers are able to transient online over the web, on the internet through e-commerce websites, this mode of business is e-commerce. There are no physical stores as such, however, there are backend warehousing and logistics channels to power it up.
M-Commerce
Another smart variation from eCommerce is where people can use their smartphones and mobiles, Ipads to shop online. With just a few clicks and they can place orders and get them delivered to their homes seamlessly.
MultiChannel Distribution
A company uses various channels that have been above for boosting sales. However, each of these is used separately and operated with no interconnection.
Where does OmniChannel Distribution fit in?
Since you have read all the above listed ones, we have just one definition for this. OmniChannel Distribution happens when all the above are integrated under one umbrella, managed and planned to sync with each other – it becomes One Whole Entity,
It will be coordinated well together so that wherever your customers go, your brand, company, products, and services are available for them. Be it online, or offline, Omni Channel Distribution will help companies connect with their customers.
A Successful OmniChannel Distribution Transition Process
To sail smoothly into an omni channel commerce system is surely quite complex but never impossible. Cracking this nut takes intuitiveness and knowledge to a large extent.
If you need to make this transition, take note of the critical elements that help facilitate the omni channel distribution in an optimized manner.
Understanding Customer Behaviour (SOURCE)
Whether we like it or not, Customer Behaviour is the base of the success trail of every product and service. You may have seen great product launches happen over the years. Some take off with flying colors, whereas some crash in.
If you need to have a successful omni channel distribution transition, the first step would be to absorb the four main ways by which customers like to shop across the globe.
Four user preferences to note:
Shop Digitally due to the necessity
Here, the reality is that the end user is busy and to save time and money – they shop digitally. Also, they may not do this every day. This holds for about 25% of the online shopper population.
Shop Digitally due to Lifestyle
For those consumers who live their life within social media literally, will love to shop from the offers and advertisements that come through this channel too. For them, they handle the offline and online customer journey with ease. This accounts for about 23 % of the shopping community. The group would love to follow trends and try new products with no hesitation.
Shop Digitally due to Choice
Now the third group is a step ahead of the second category. This means a group of people who actually prefer to shop on e-commerce platforms if given a chance. This means they try to book, order, make online payments, travel, engage, and chat only through various platforms. They account for about 35% of the shopping segment.
Shop Offline
The last one is pretty clear, and that is those who actually only trust the offline shopping experience. They hold 17% of the buyer community. They respect their personal touch experience and unless they go through that kind of buyer journey, they ain't going to be satisfied. This is where exactly the AI buyer experience tends to answer their queries and help them try out digitalized shopping. Even if that kind of transition is going at a snail's pace, believe us, once they are convinced – it is absolutely worth it.
Define a Customer Centric Strategy
Now that the first homework has been done, a quarter of the chaos has been figured out. In an omnichannel distribution transition process, each and every customer is valuable. Naturally, whether they love shopping offline, online, through email, or through social media, you need to be there for them.
Build a strategy that holds a customer centric approach. It should unfold three aspects mainly:
A clear cut vision of the quality of customer experience you wish to give
A clarified idea of the medium of engagement, and creative marketing communications that follow.
A balanced interplay of various social media channels to optimize every customer touch point as much as possible. This would include chats, voice calls, digital interactions, live programs, etc.
Take Note of the Customer Journey
The third step would be mapping out the customer journey. Having understood each of the customer personas, a customer journey can also be tracked, documented, and improved at each phase.
From the time they enter your online store or offline store, or click a social media campaign, there is a lot of data that can teach you about a customer journey. How they enter a website, the time they spend, what interests them or catches their attention, their pain points, etc. Plus, how they evolve in their shopping behaviors, expenditure and choices are worth watching, curating, and using for the company's omni channel commerce strategies.
Define the Service Journey
Once the customer journey has been planned out, you need to plan out the service journey of the business. This holds a crucial role in Omni Channel Commerce and Omni Channel Distribution.
The service journey will entail the costs, research investment, skill, and human resources needed to fulfill the customer journey in the best way possible. You need to take the help of experienced digital marketers and growth specialists who do not just assume strategies, but power up their work with data, numbers, and workflows.
Keep an eye on Competitors
Keep a tab on what your competitors are doing so that you get to understand the trend, their consumer behaviors, and also the market scenario at large. For instance, if there has been a spike in profits for a particular offer season in your competitor company, research will reveal the reason behind it. You need the data to add value to your findings and not random gossip.
Plan & Implement Foundational Enablers
Last topic that will wrap up the omni channel; distribution transition process would be to establish solid foundational enablers within this system. It will include:
Agile Workflow
Have a well aligned workflow within the company to make sure there is a balance between efforts and results.
Trained and Skilled Workflow
Train and equip your workforce for the transition. This time all the channels need to integrate and that requires a heavy level of communication, cooperation, and teamwork.
Strengthen IT Architecture
Use the latest technologies that are applicable to build the best website, mobile app, and other tools so that the IT products will help the omni channel to function seamlessly.
Suitable Analytics & Research
Power up each of the work phases with proper analytics and research. It is Google Analytics that helps you understand the various customer journeys on various channels. That will streamline the work process effectively.
Accountability
An omni channel transition will become result centric only when the team is accountable for their actions. From query handling to curating the user experience, each staff should uphold the brand quality while interacting with customers.
Operational Excellence
Finally, make sure that plans are not just prepared and put away to dust. They need to be executed on time to achieve the business goals in time bound manner.
Understanding OmniChannel Marketing: An Essential for Every Business
Source
Having understood what is omni channel distribution, we need to check out another aspect of omni channel commerce too now. We're talking about Omni channel Marketing, which has to be facilitated hand in hand with Distribution.
You see Omni Channel Commerce should be the Mother of every modern business today. This can be taken forward to results only if the distribution segment and the marketing arenas are also taken care of.
Notable Pointers for Omni Channel Marketing
It creates a notable presence for your brand, company, product, and goodwill ethos through various modes of marketing across channels.
For instance, you may have a grocery store, website, or mobile app for your retail business. This store will have food, fashion, hardware, and many sorts of products and services. Your customers can shop directly from the store. Simultaneously, you can also offer shopping points if they shop through your online store, add in new customers, and even give them various cashback offers.
Omni Channel Marketing will help you leave a strong sales footprint across channels. So, if they want to shop online, or through Whatsapp, Instagram, or Facebook pages. The choices are many, and when these are integrated through the omni channel concept, the results show up.
To level up the customer journey and user experience, you need to provide a perfect omni channel marketing strategy (link from Om channel makrtg blog ) that elevates the complete relationship to a commendable level
Are you looking forward to growing your business? Well, then Omni Channel Commerce is a necessity, and automatically Omni Channel Marketing has to be done. If you do not let the world know that you sell through many channels, the concept of Omni channel commerce stays redundant.
Upcoming Trends in Omni Channel Distribution
Source
Got a business and want to scale it up?'
Then we need to head over to the trends that will make your omni channel distribution smooth and result oriented.
Flexible Approach
The flexibility to buy a product, ask a query, and return the product from a different location will be possible now with omni channel distribution. Since they shop with the same company, but from anywhere and through various platforms, convenience has increased a lot.
Leveling up the Physical Store Shopping Experience
Since the number of people heading to physical stores will reduce a bit over time, you need to understand that this experience is special for them. So, make sure that your stores are designed well, to help them interact with the staff, and try out and explore your products at their pace. Plus, make their visits worthwhile with great customer service, coupons, communication, and the right ambiance.
AR Visualization
This is a very exciting trend coming. Today using AR or Augmented Reality, people can visually try out hair wigs, architectural designs, dresses, makeup and so much more. So, they can see what suits them best without stepping out of their homes.
Cross Channel Inventory Fulfillment
With Omni Channel Distribution, the company can ensure that orders are fulfilled with streamlined logistics and inventory management. This is possible through the timely allocation of inventory from cross channel mediums.
Smart Personalizations
Using AI technology, today, personalized shopping experiences can be taken to the next level. Since people share their preferences through first party data (link to old blog )and nowadays through zero-party data, the brand definitely will get information as to what the customer actually likes. This will help to display personalized search results for the end user.
Seamless Checkout
With omni channel distribution, the customer can have one login id and payment process. So, that makes the checkout process quick, secure, and well organized. This facility will be a huge advantage once you implement it into your shopping service journey.
Conclusion
Omni Channel Distribution is part of Omni Channel Commerce. In case you are a startup or a fully fledged company heading toward futuristic commerce goals, our guide to proper Omni Channel Distribution will keep you on track. Not only this, but we have navigated into the finer elements of Omni Channel Commerce and of course Omni Channel Marketing on this website. Take a look, and if you feel the need to obtain curated growth marketing strategies for your table, our team is just a call away (link to contact LR) to sort the chaos seamlessly for you.