Business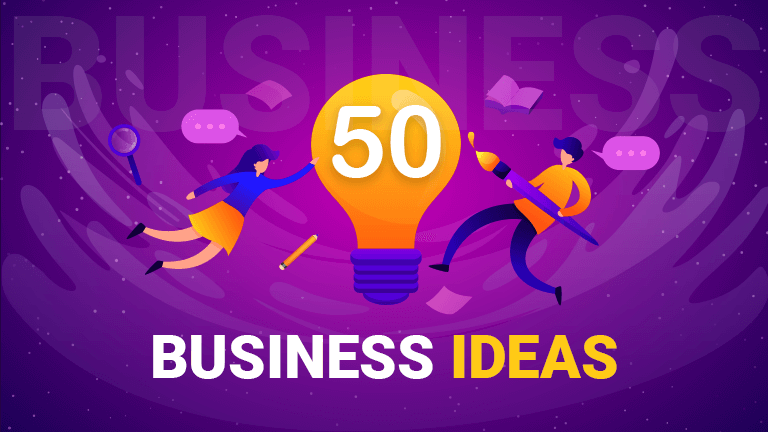 Making money is not just power today, it is your essential pathway to financial freedom. Okay, by the way how many of you are really worn out from your regular 9-5 job? Indeed, it is Relatable and that is natural. This is when your second income could be a lifesaver in 2022. 
Your second income is often your passion. If executed well, you could channel your business idea into your mainstream income too. Many of us would have searched for how to earn money quickly in the past couple of years. Well, the internet is flooded with a lot of hacks and so-called must-try gigs or business ideas, but in reality, not everyone sees the sunshine at the end of the tunnel.
There are tons of ideas out there for you to make, but guess what only Unique Business Ideas really click through the competition. So, offer your expertise in a different, user-centric, and useful version that your target market has always been waiting to reach out for. Those are the business ideas that strike gold in 2022.
Head over with us, as we showcase some of the most doable, powerful business ideas that can skyrocket your bank balances – if done right. There is no turnkey to money-making, you need to put in some serious load of effort.


1. Tutoring Service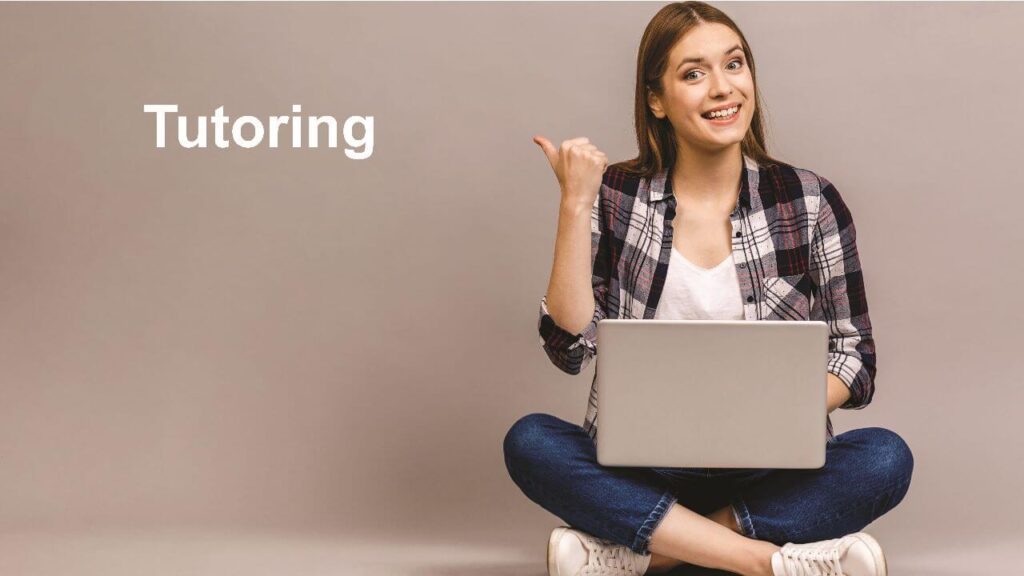 You know something exceptionally, and there are plenty out there – asking you queries. If you are able to answer them, then seriously, tutor them in your style. You could do it online or even go to their place for an hourly rate. Next question- who are your customers? Anyone for that – from children, working people, and anyone who wants to improve their knowledge. Set your price, let your neighborhood know, put it up on the Yellow pages, and see the response.


2. Sell your Expertise via Courses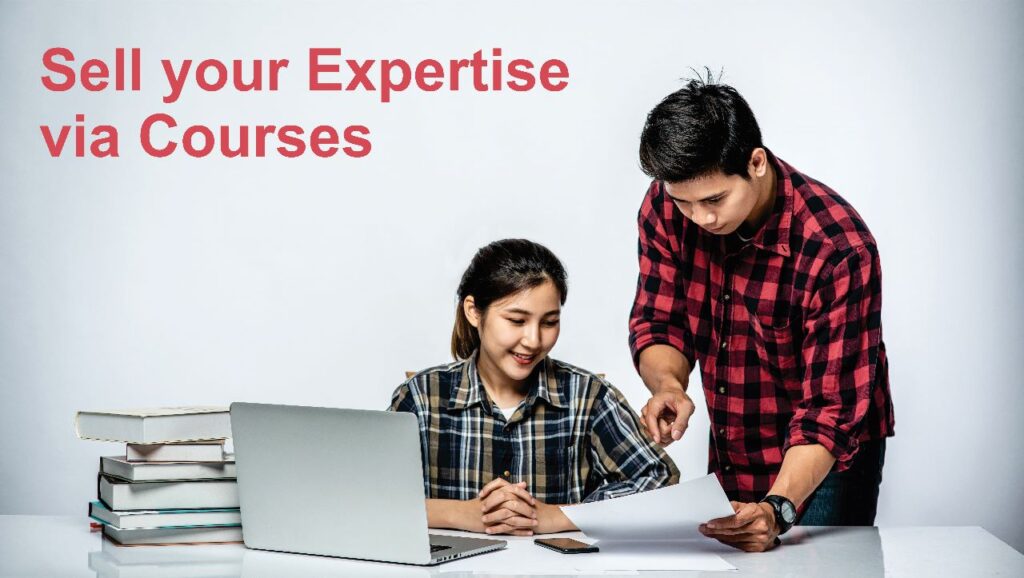 Custom-made courses are a huge hit these days. Not all universities update the curriculum in the way the market demands. So, add your touch of knowledge, create a course, do it live, or record it and sell it for a price on various platforms. It could be Udemy, Coursera, Knorish, Teachable, Coursify, and many more. You are a professor in a different style with a unique style of presentation that students look forward to. Everyone in the world is ready to learn if you add value to the basic concept of education. Look presentable, structure the course invest in a great camera, and video editing software and you are great to go!


3. On-Demand Designs

Posters, T-Shirts, Book Covers, Greetings Cards, and phone cases are selling like hotcakes these days. Everyone loves being different, being noticed and yes, we cannot miss the fact that they love to flaunt on Snapchat, Instagram, and a ton of dating websites. Covert your imaginations into printable designs that can be sold on E-commerce stores like Amazon or Alibaba.


4. On-Demand Crockery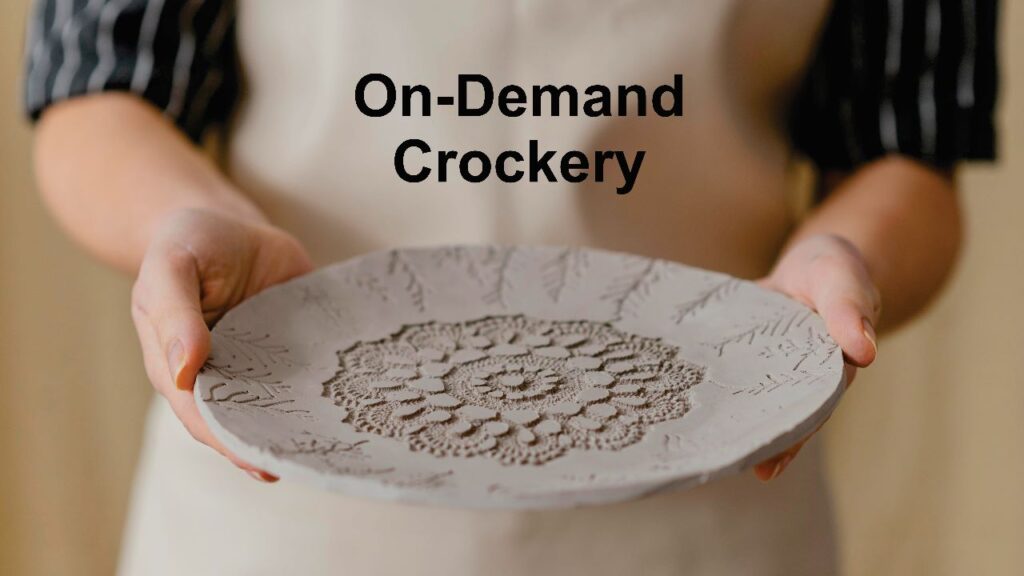 Got a special one? They will love such Custom-Made crockery with a fine imprint of your photos, or some quotes that ring happiness in their minds. It doesn't a lot of effort, yet you need to be creative all the time. If you sell designs, crockery, and photo frames that hit the right note of satisfaction, you can bet they will keep coming back for more. Do not worry about competition, as the ones who love art, and perfection, are ready to pay the price for your uniqueness. Just make sure to reach out to your audience via offline and online platforms. Hit the shopping fests, exhibitions, and farmer's market shopping days and make your mark there.


5. Write Books & Public on Amazon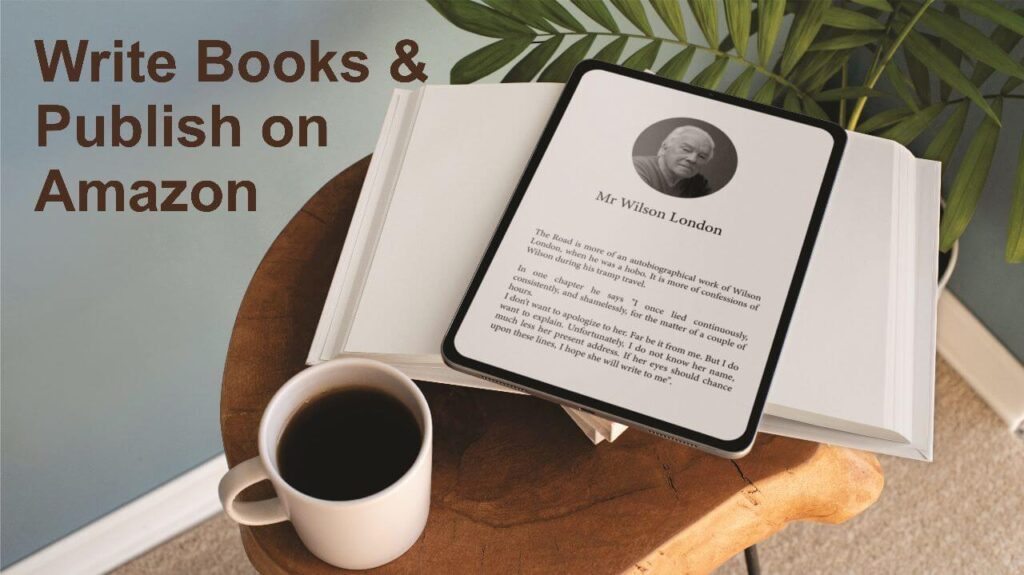 Got inspirational juices flowing in your mind? Scribble them down, organize them, edit and keep editing, get a fabulous cover page design done and yes that is it! Your ebook is ready. Now head over to Amazon, fill in the form, follow the guidelines, see if your book meets their conditions of publishing, and start selling. This is a form of passive income that you can earn even while you sleep. Once the book earns a certain level of recognition, hop onto your next book and see how income streams in a steady, and subtle manner.


6. Copywriting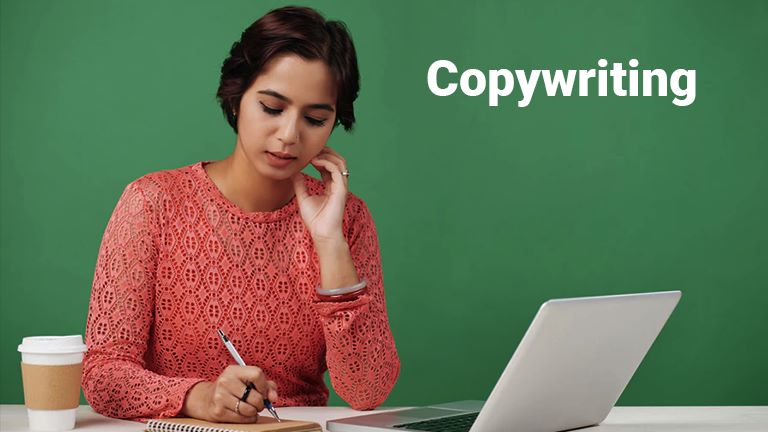 7. Translator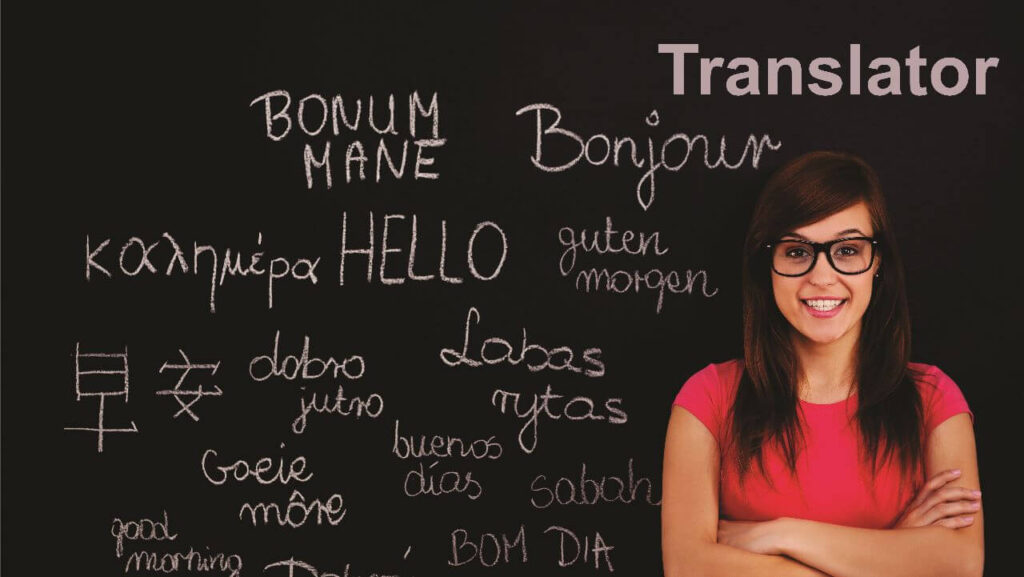 Did you know that almost every piece of content out on YouTube or Vimeo, or probably research publications need content in various language? Today, if you know one language apart from English like Korean, Hindi, German, Italian, Tamil, Hungarian, Sinhala, etc, then you get the opportunity to translate endless content. It could be learning materials, medical papers, video scripts, research, etc.


8. Handwriting services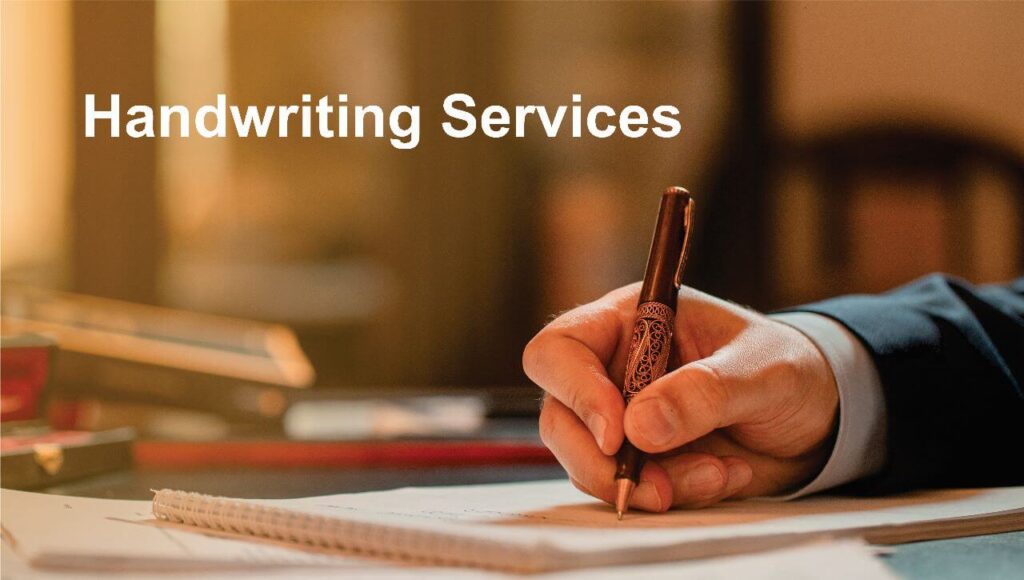 Not all side income jobs are online. For those who love the offline mode of work, handwriting works will come in handy. If you reach out to professional publications that sell hard copy books and even ebooks. They often recruit people to write books, journals, and study materials on paper. If you feel you have a legible, neat style and can keep writing over 100 pages in a week's time, then hope over and get in touch with them. They need crisp communication and quick deadlines


9. Data entry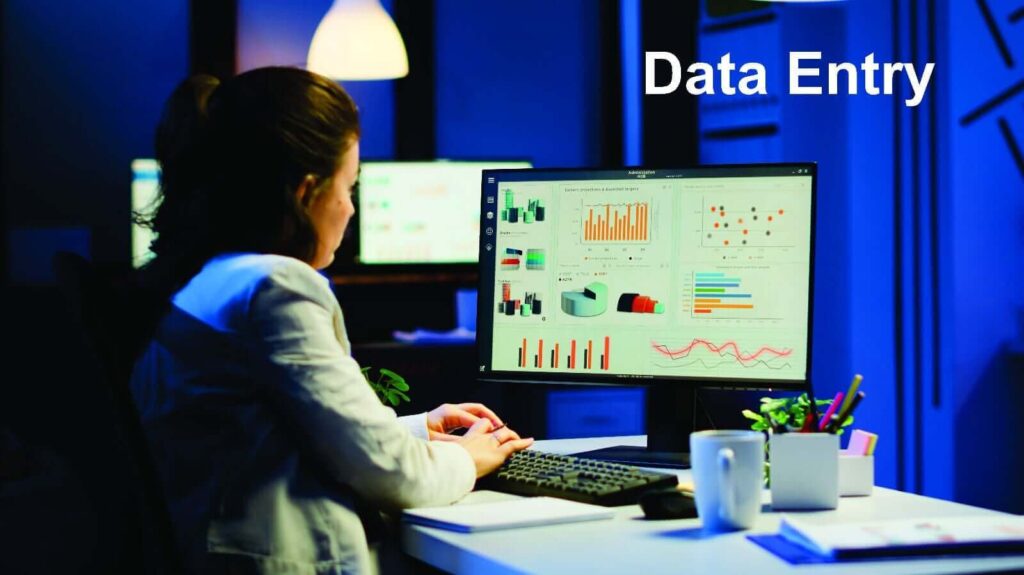 Now another very prominent work that falls in the category of online second income work ideas in 2022 is the data entry jobs. In fact, such jobs are evergreen and you will never fall short of work. Data entry means filling forms, entering captcha, updating excel sheets, copying payroll sheets, or even any customized data collection works. Based on your speed, more work can be completed. Almost all freelance websites worldwide have a sub-section for data entry, just register and apply for the ones you like.


10. Artistic writings and paintings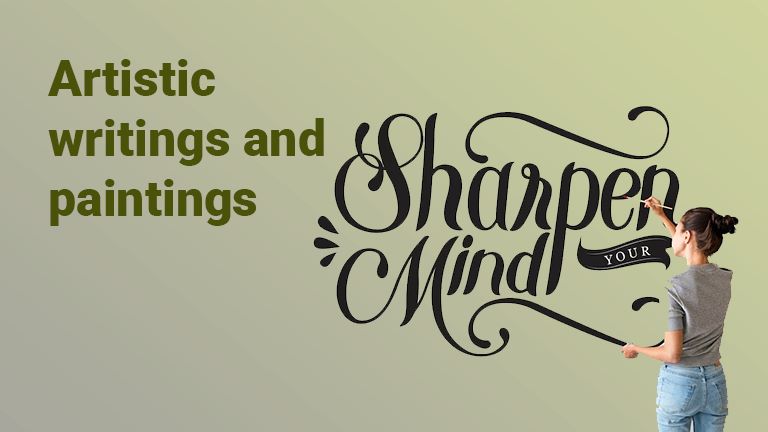 Another offline job on our list is this one. If you can do calligraphy writing or can paint with 3d effects, then surely that is what a small niche of buyers would like to get. In fact, in the world of Cryptocurrency, unique art in the form of font styles or perhaps an expression could open a door of passive income for you.


11. Drawings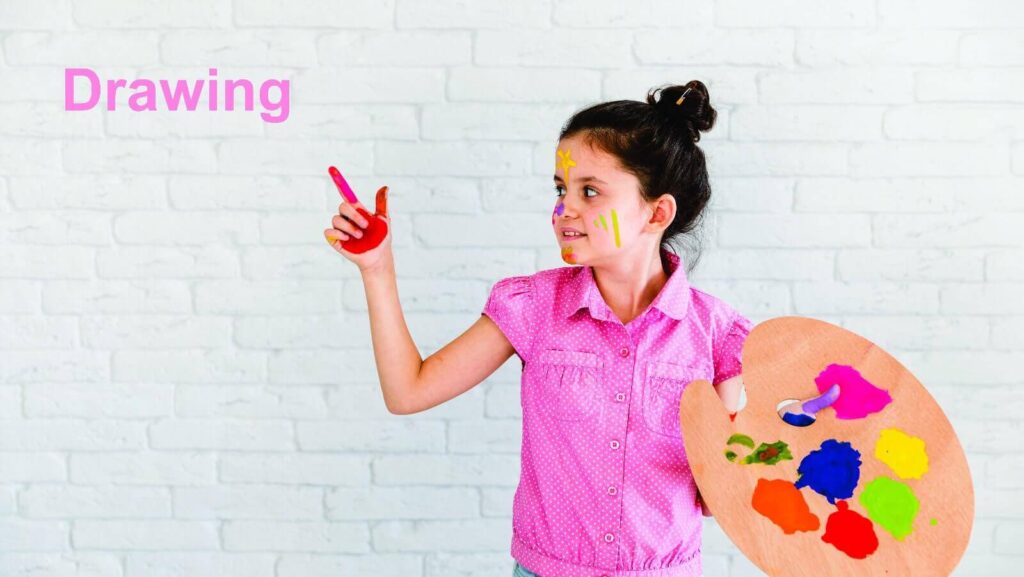 Well, whether you are a digital artist or canvas artist, the same holds good for you. Paint what reflects in your artistic mindset and sell it across on various platforms like Pexels, Unsplash, and Patreon are a few to mention. Take it from us, this is an excellent passive income where you sell art as merchandise. Use various platforms to advertise it like Meta Facebook, Instagram, etc.


12. Anime Art/Manga Art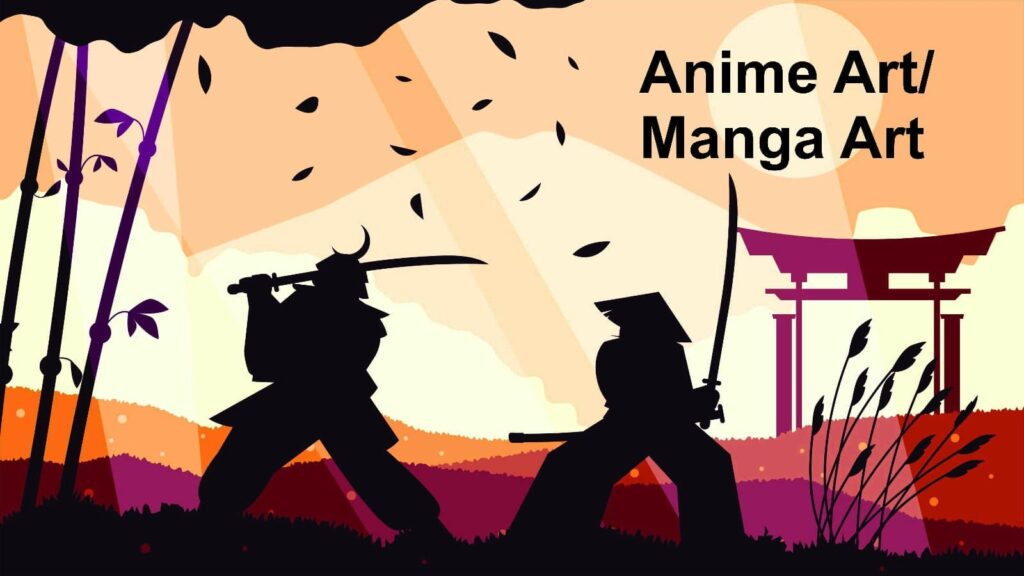 Who isn't addicted to the aura presented by Anime art? Though considered illegal in India, there are plenty of teenagers and young adults who totally keep track of these magical stories. So, for this, anime art or manga art gives the story life. If you can draw, then why join a team and add more shine to your art career profile. By the way, if you just sign an anime art contract via SimplyHired, it's a ton load of work. However the team is super energetic, and you learn a lot. Oh yes, the recognition and pay are more than satisfying.


13. Logo Designer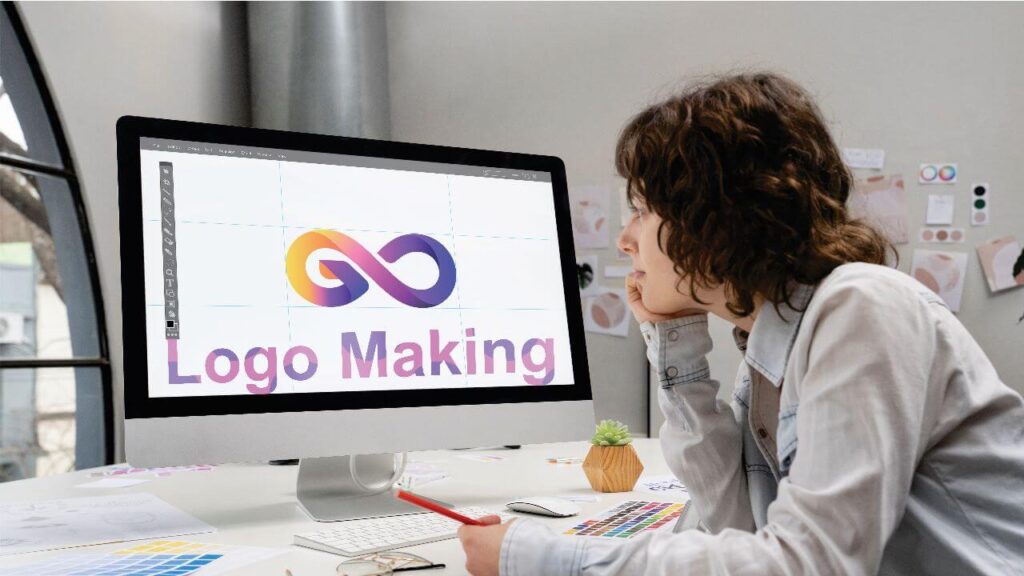 Have you seen any startup, or even food truck, or even a small home business working without a logo? Nope, that just doesn't work like that. They need logos, and yes, they should represent their business idea, in an attractive, note-worthy, dignified manner. So, get your drawing gear and carve out great logo designs right at home, and sent them across to your client. Such contracts are available on freelance websites at various budgets that would match your pocket money needs.


14. Photography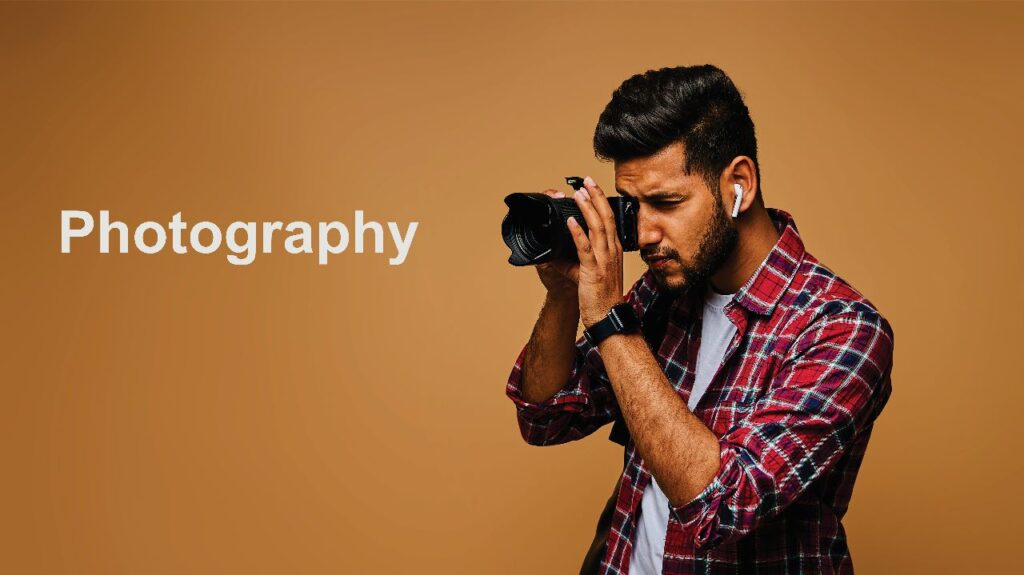 Love clicking away great shots? If your eyes have an appetite for candid photos, street, nature, wedding, or any theme photography, turn into a hobby into a money-making machine. Just a reminder, it is a passive income source. So click, and upload on any photo selling website like Etsy, Shutterstock, PhotoShelter, etc. You earn commissions and an indirect credit for each of your photos, thereby enhancing your search value on the Internet.


15. Video Editing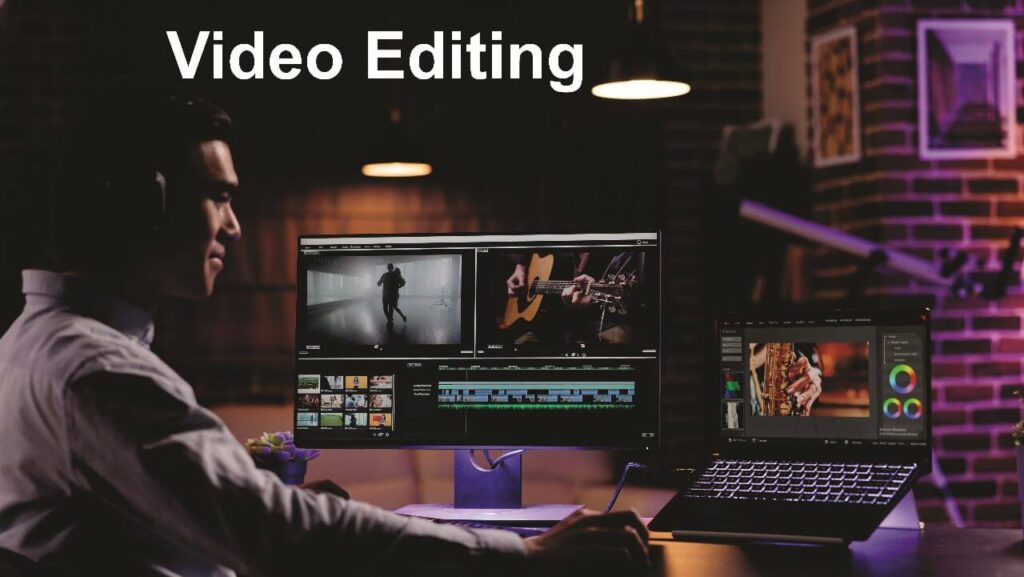 Just like photography, for the cinematic lovers and storytellers, cast your moves onto a reel and sell it online. Video editing jobs are available in plenty. Just shoot any theme, or object with your perspective, and sell it on various websites like YouTube, Shutterstock, Vimeo, etc. To start with you need a good quality smartphone and tripod, and that will give you enough opportunity to begin. Then as your cash builds, invest in one lovely camera and take your second income to the next level. Some of the popular video monetization techniques include SVOD and AVOD. You can build courses with videos on fitness, cooking, lifestyle, storytelling and so much more.


16. Handicrafts Creation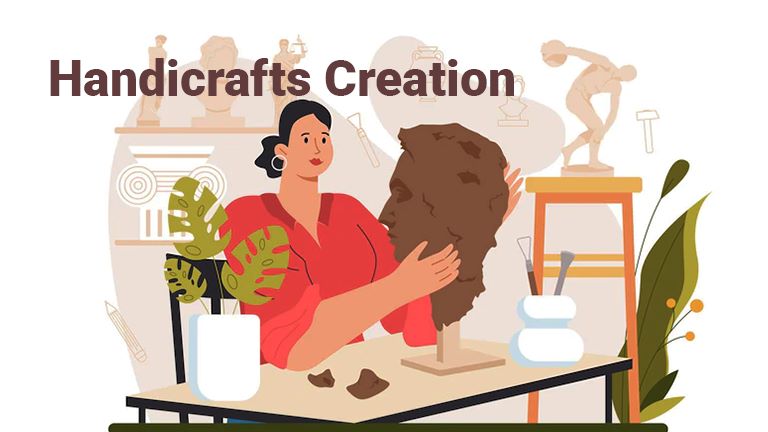 If lifestyle and beauty entice you, then we suggest you would have scope for handmade products. Hop into Etsy and see what the world of artists offers around the world. It could be dinnerware cloth, curtains, bibs, handbags, tie-dye themes, pottery, bedsheets, baby dresses, brooch pins, and so much more. The platform to set your own version of the design is immense. So, feel free to present your curated world of art. You never know- one day you could open your very own e-commerce store.


17. Fashion Designer Collections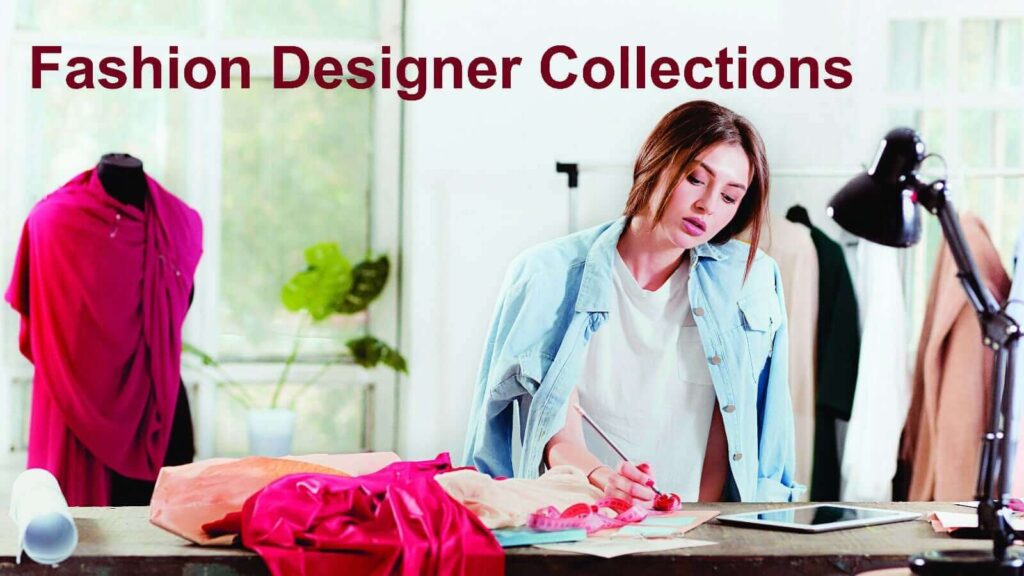 18. Home Care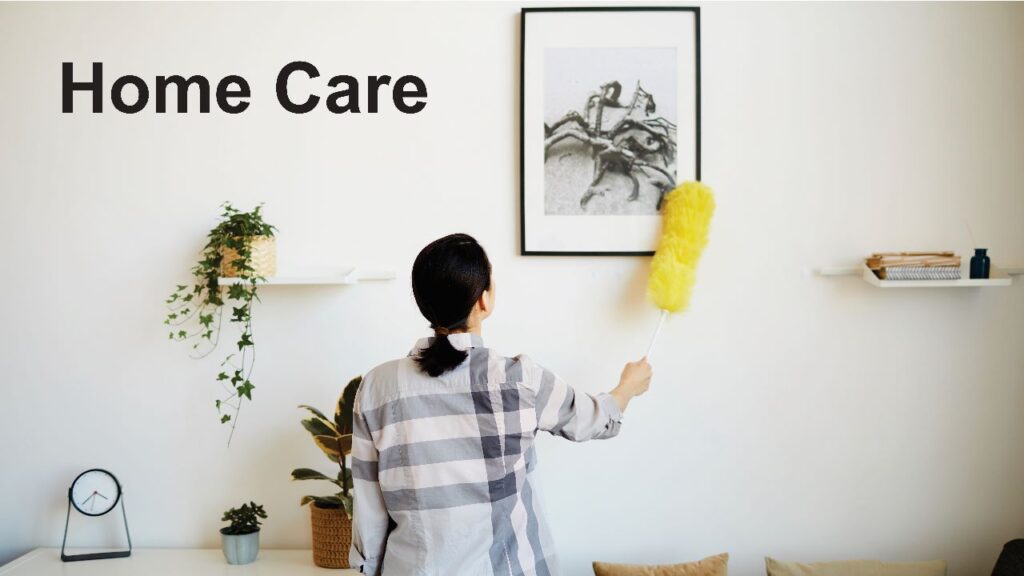 With the new normal life where we all are stuck within homes, the home is inevitably converted into a messy affair. From strewn toys to plenty of dirty pots and pans, toilet cleaning, carpets, windows, and laundry, we would all love to have an extra hand. So, if you are young, and love to help families with their housework, you can go to work on an hourly basis. Besides, this is a great option for college students who surely need to have an extra cash supply always.


19. Baby and Old-Age Care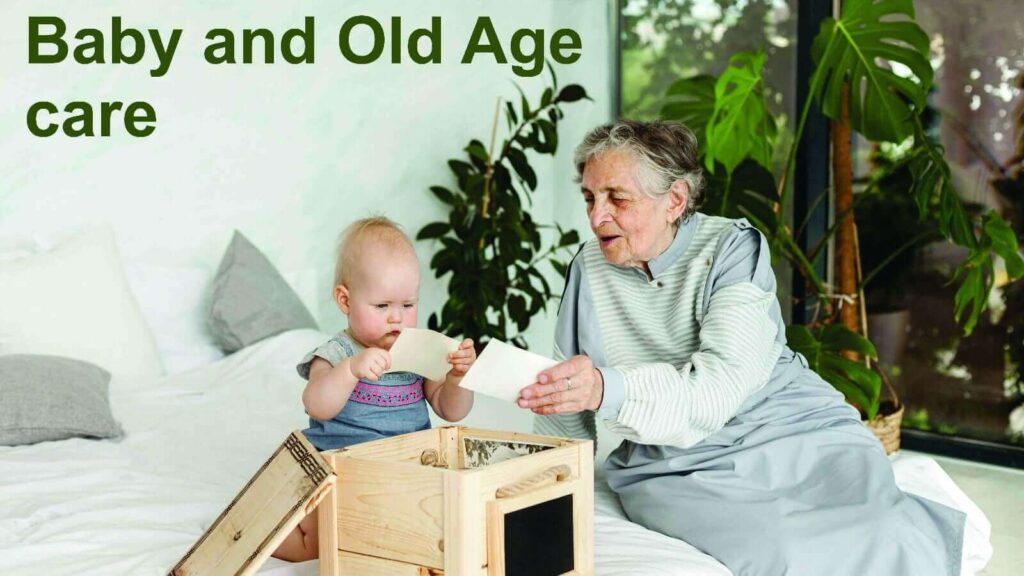 Just the homecare needs an uplift, as there are other aspects of life and care that call for attention. This could include babysitting toddlers and even old age people. There are so many homes where senior people live alone and long for some company, to take walks, and feel motivated to live on. You can assist them by keeping a tab of the hours spent and being paid for that special care. In fact, middle-aged children would be willing if you do this chore for them, as they need to work elsewhere. The same goes with toddlers, who need a nanny to feed, play, sleep and look after them until their parents return from work.


20. Consultancy Services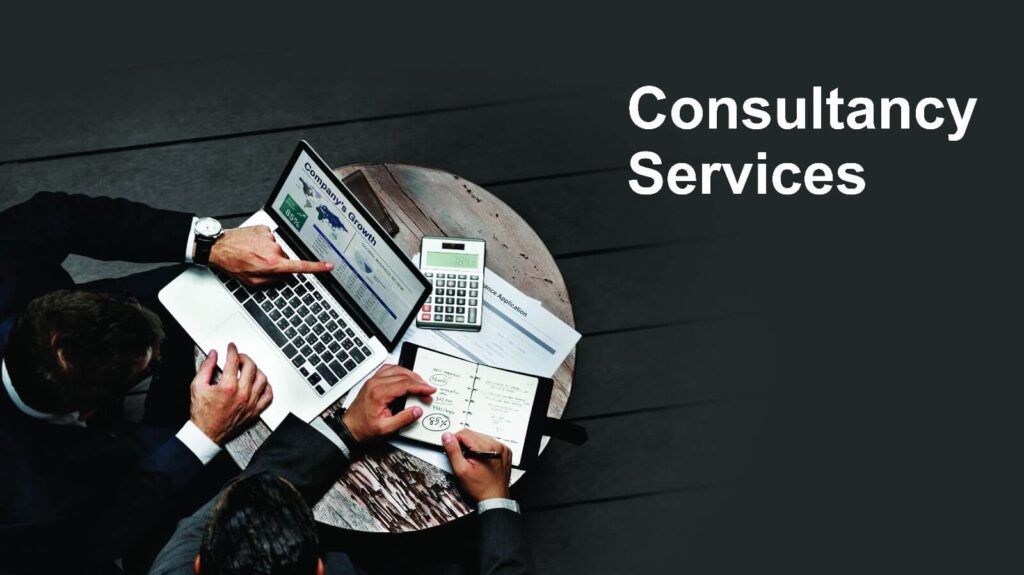 Anyone who is educated, and an expert in a particular field of study or industry can comfortably open up consultancy services of any kind. For example, you could give legal advice, guide on immigration and overseas education, relationship counseling, psychology, and fitness consultancy are some of the options, Some become more innovative and even help their clients with travel add on – like when the topic is anthropology, or perhaps visiting government offices.


21. Car/ Vehicle Cleaning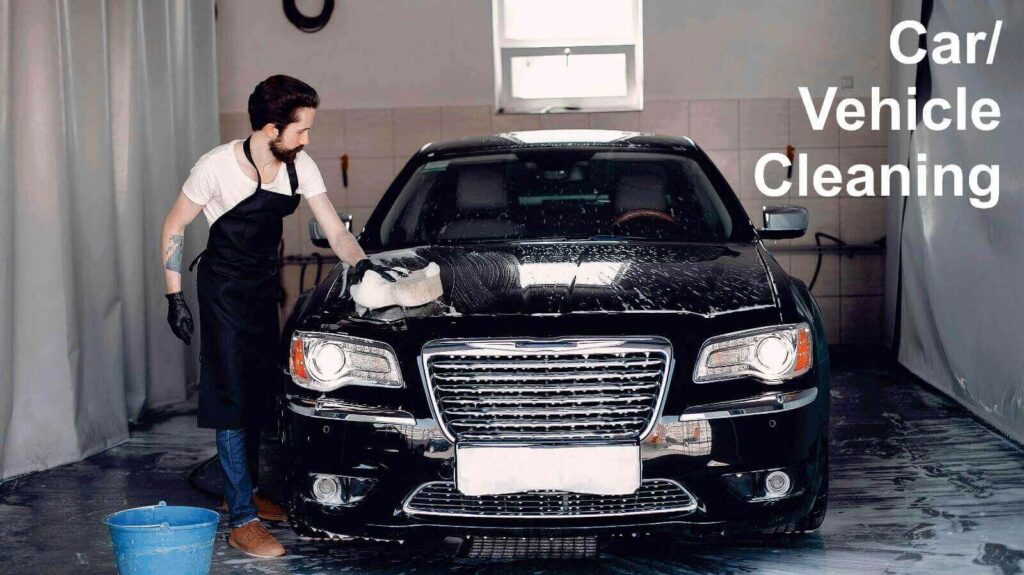 Ready to sweat it out? Then you can try your hands on car cleaning services. This is purely offline, and you can get orders from your locality with great word of mouth. Get a pair of overalls, some great car washing detergent, and dusting equipment to get the grit off the car body. Clean the interiors. Set your price by the hour, so that you can do this after college hours and earn some pocket money. To give an added value, try sanitizing and giving the vehicle spotless, clean, and fresh. To market, you need to talk out with building societies and housing colonies where there are many cars and four-wheeler owners.


22. Pet Care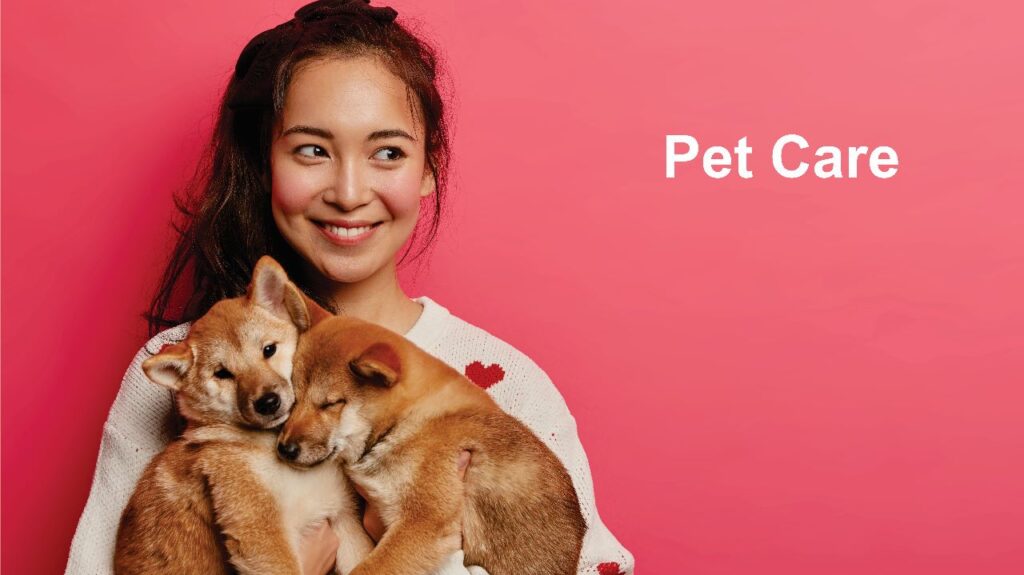 Okay, we agree, that this is not for everyone, but hey it is a wonderful job if you are comfy with a pet. Take dogs for walks, brush, play, get their diet on track, and an occasional spa. Owners will be most happy if you could keep their birds, hamsters, dogs, etc delighted.
23. Lawn care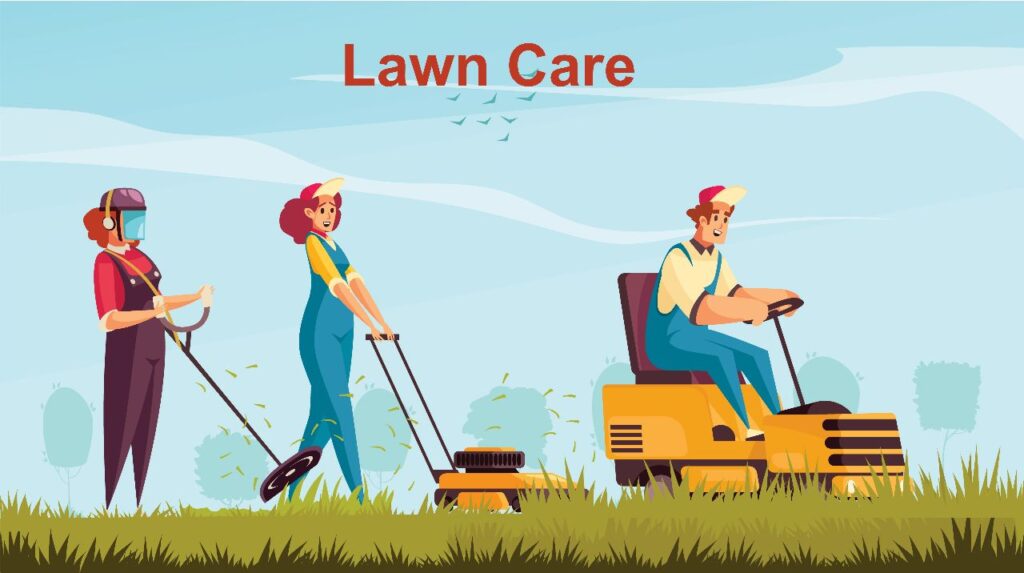 Another area that homeowners go crazy about. No one actually likes cleaning their lawns. If it snows, you ought to clear that out. If it is autumn, they rake off the leaves from the yard. Trim those shrubs, do the weeding, plant a few trees and herbs, create a kitchen garden and see how your clients will love you for it.


24. Personal Assistant/Virtual Assistant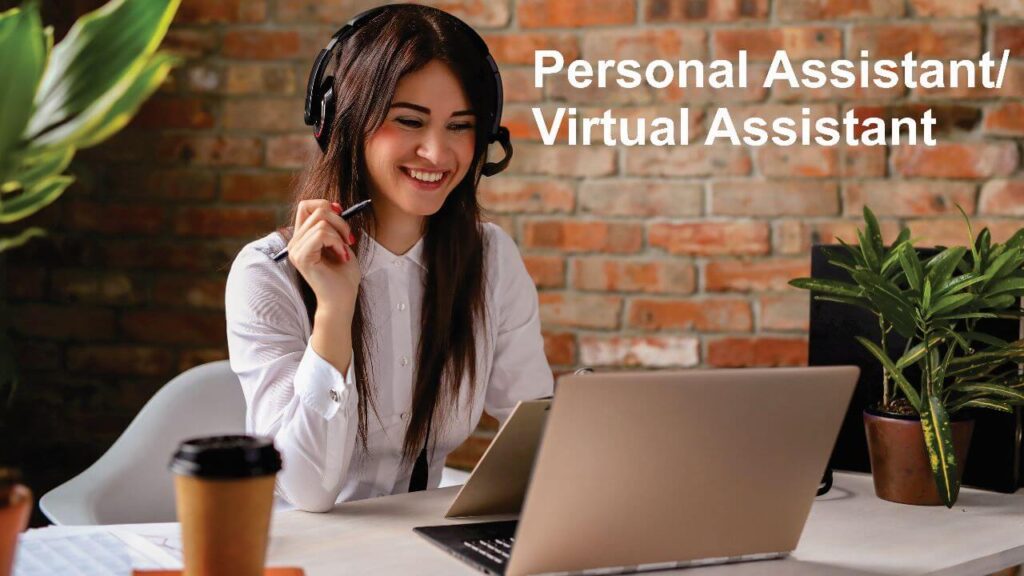 This involves repetitive work but is not difficult. You need to check emails, and reply to them, set the appointments in order, ensure meetings are on track and make calls as per the work routine. Basically, you are a remote assistant for the concerned client. They may not have a notable business, but surely needs an extra hand for which they will be most happy to pay. Great communication and consistency are what you need here.


25. Customer care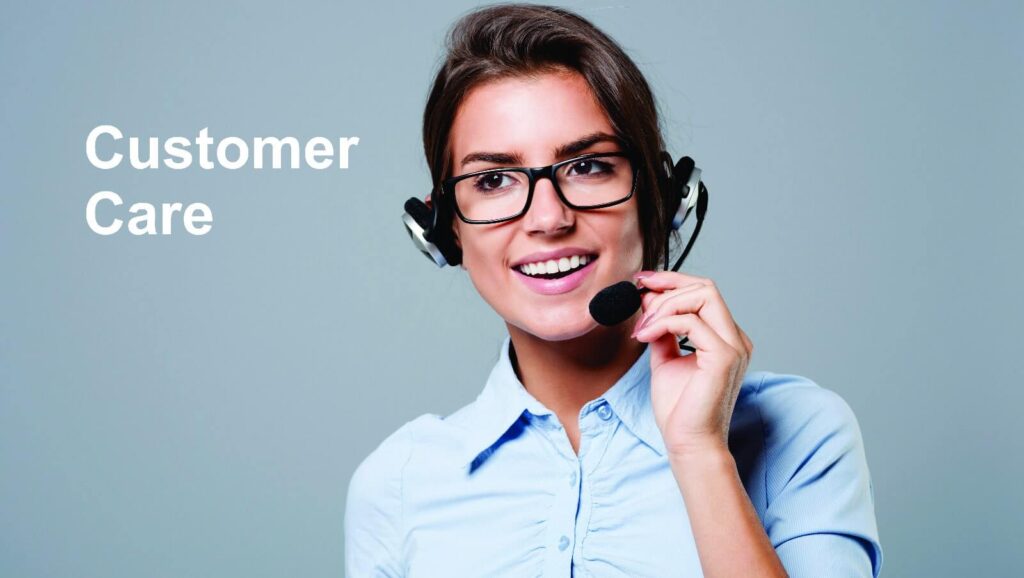 Love talking and listening? If you are one, probably a part-time job in customer care (in companies like Randstad) will be wonderful. Be patient, listen to queries, get them solved, or redirect to the concerned parties, and yes, that's about it!


26. Profile Sourcing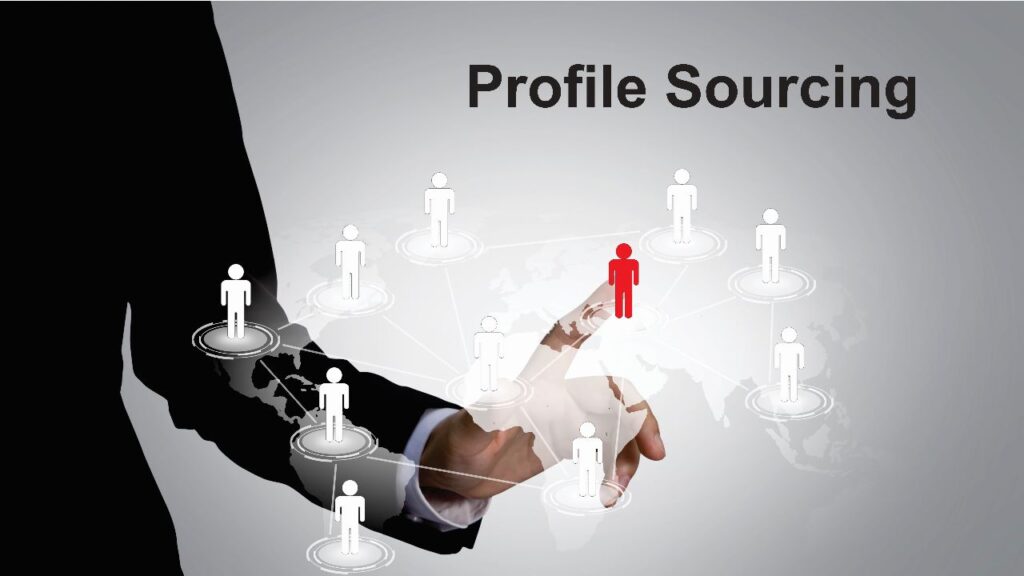 In short, this is another version of HR recruitment. You will be given a large collection of resumes to check, filter as per their specifications, conduct a preliminary interview, and then be shortlisted for the next level interview by the core team. If the candidate you have shortlisted is chosen and appointed, then you get your commissions.


27. Website theme business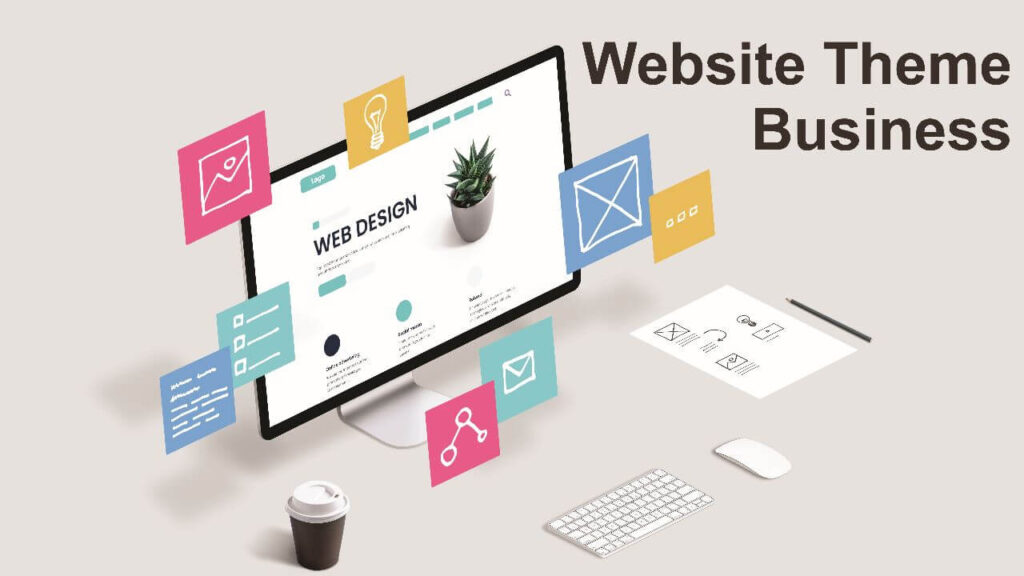 Website themes are always wanted by bloggers, influencers, small-scale businesses, and so many others, Some may just want it to display their art or any of their random thoughts. Design various theme-based websites that are primarily WordPress-based and showcase them on your own website. Interested people will choose to pay through the payment gateway allocated on your website, and that will be how you make money, Having said that, you need to place a strong foot on social media, to let your friends know about this service.


28. Stock Market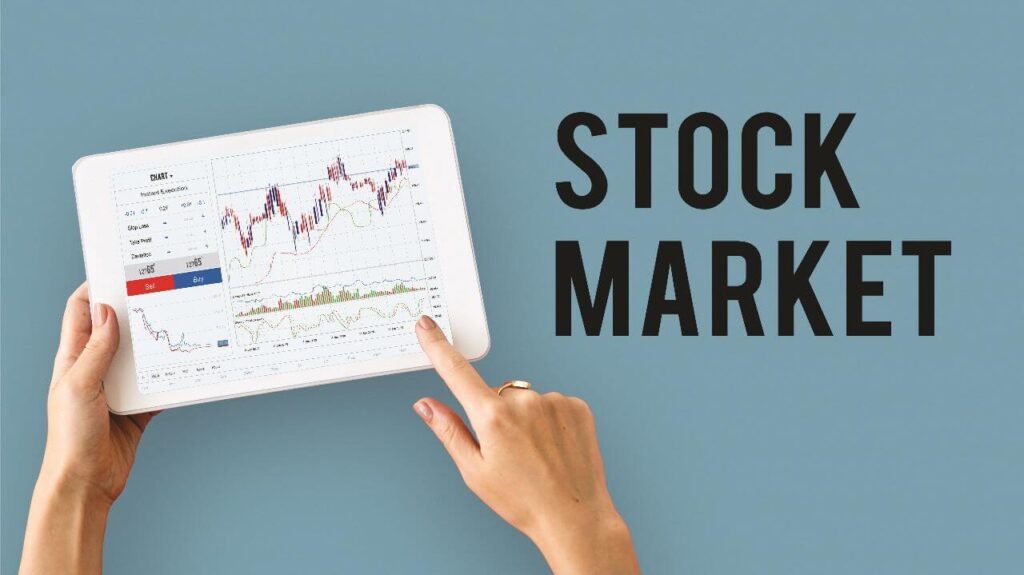 Has the number game fascinated your IQ soul? Learn about the stock market you wish to play within, the companies listed, and the investment needed and start one step at a time, and then make your moves. It is no lottery game to strike gold, but pure study and a dash of luck to spice it up. That is what the stock market is all about.


29. Dropshipping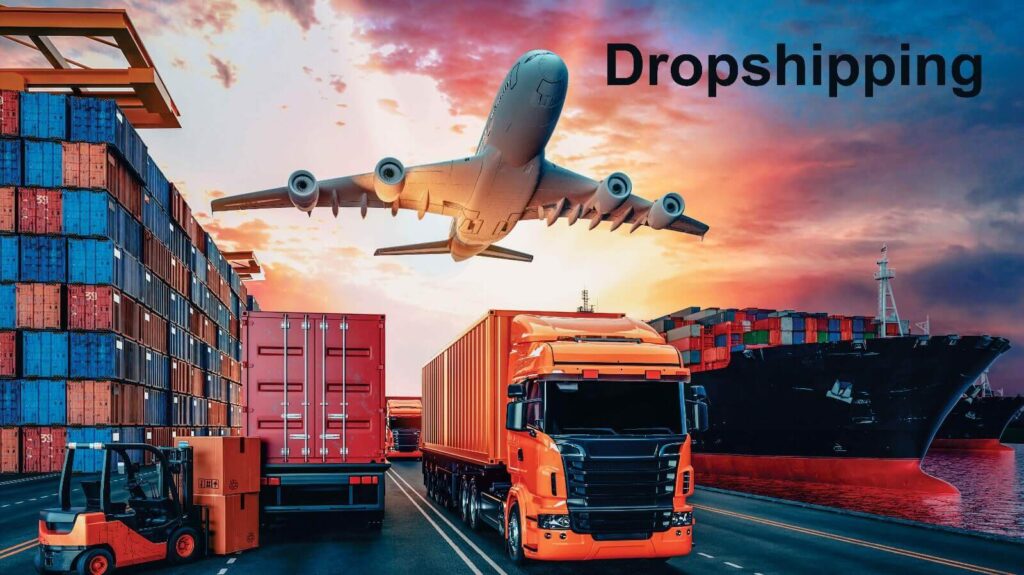 A great business that needs a bit of coordination. If you love the buy and sell type of work, this one can be a game-changer. You can have a profile that advertises many products, but you do not need to stock it up in your private space. Instead, tie-up with a third-party stockist, purchase the ordered products, pack them and send them to your customer directly.


30. Amazon FBA||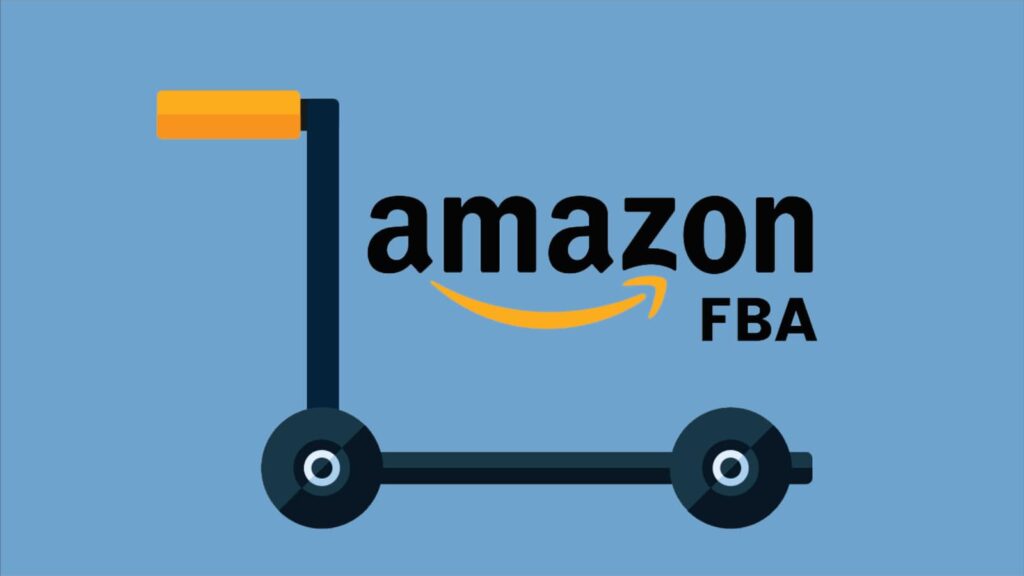 31. E-commerce seller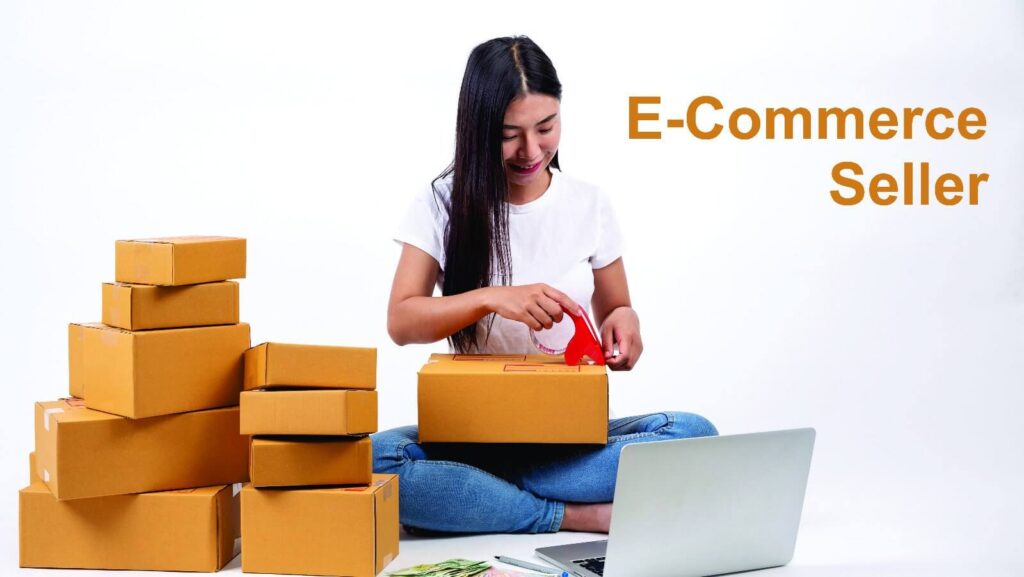 Got something unique in your kitty? Then create an e-commerce website and sell your services or products online. It could be designer wear, food products, some form of art, or data research projects. Choose your niche, and sell on all social media platforms as you prefer.


32. Cloud Kitchen Services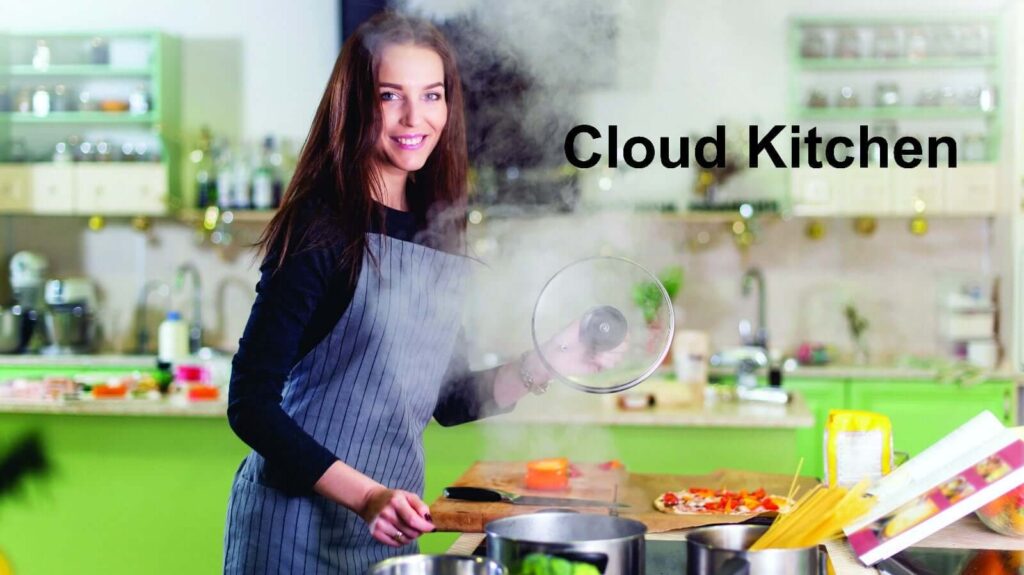 Name it ghost kitchen or cloud kitchen, and that is what you will be doing. If cooking is your passion, invest a little and serve your food lovers through a prompt and defined delivery system. Prepare a compact menu card, use minimal staff to rely on, and enjoy chef life to the max. No restaurant to showcase, just an online portal to check and order, The cooking station could be your home, garage, or a rent-out space, but not with a dine-in facility.


33. Food truck business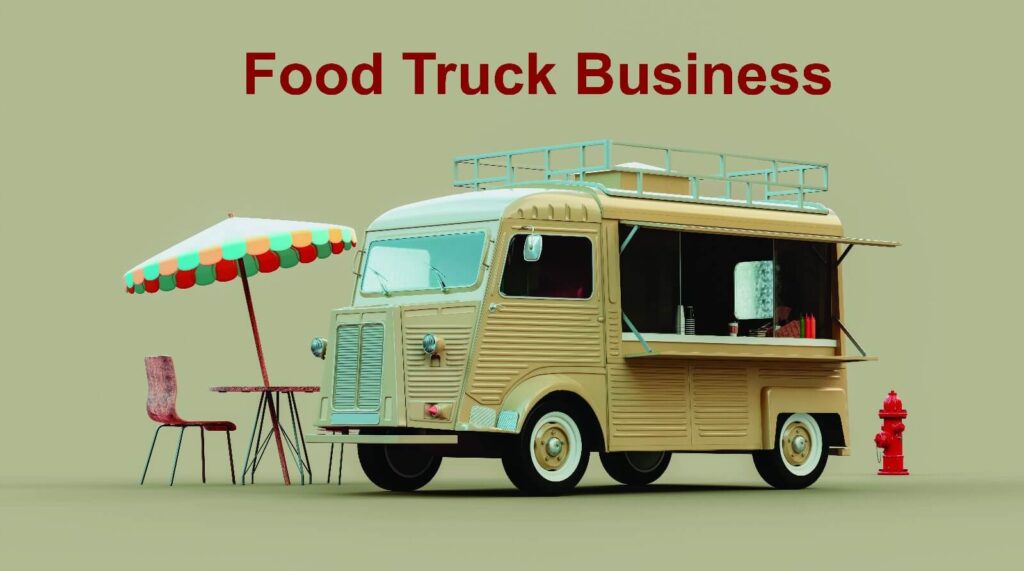 Food trucks are a sweet spot for all working staff. Both savory and sweet delicacies are made on the spot and served hot from the food truck. You choose the location and time when you can drive in all the attention and start selling. You define the timings, packaging, pricing, and menu.


34. Specialized Food Products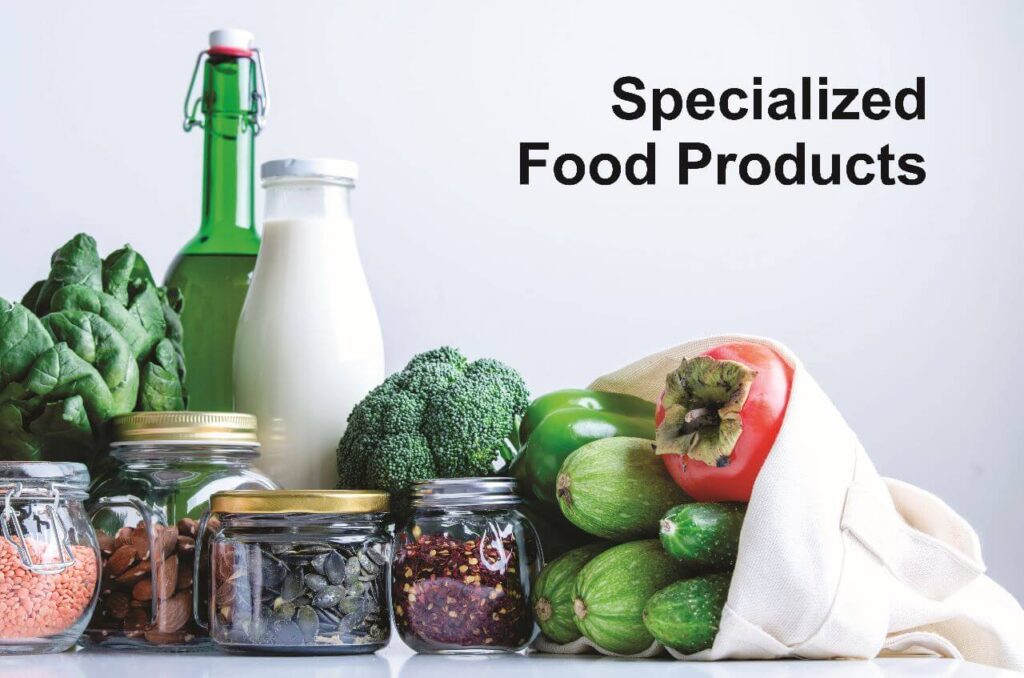 Okay, you have some great vegan recipes, baby food, diabetic-friendly products, and low-calorie snacks in your culinary kitty? Then advertise, approach retail stores, get the required food certifications, and start your own business. This can be done offline and online.


35. Bespoke Baking Services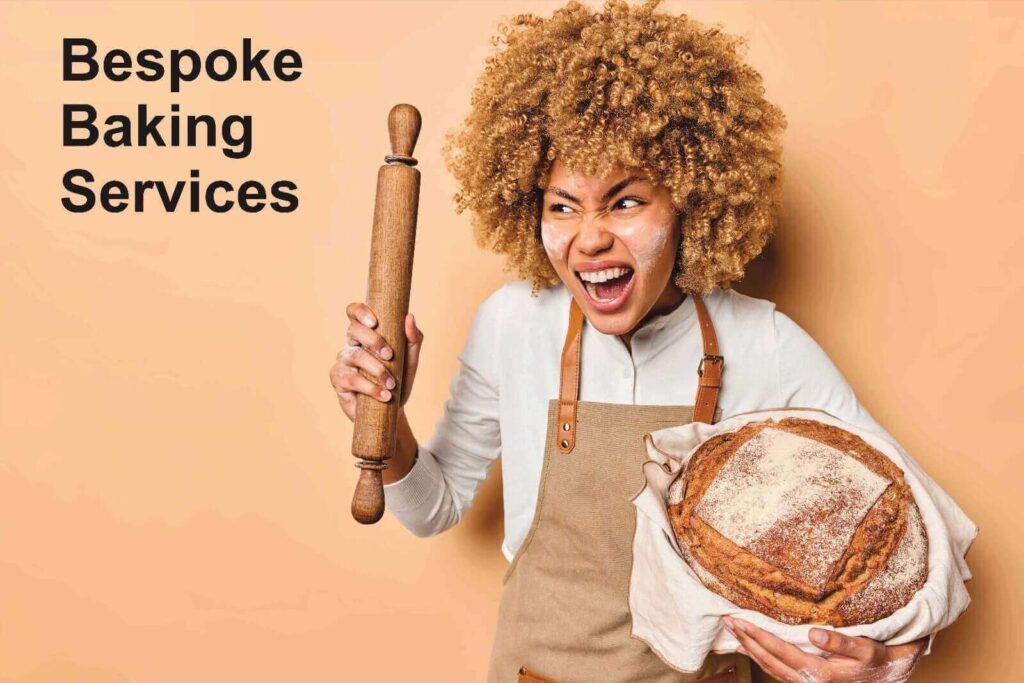 Made-to-order cakes, pastries, thematic sweets, and wedding cakes have a high sale value if you are able to add design and exotic flavors to them. You could go for a couple of baking classes and start your own venture. It could include dishes that are fusion-based and new for your local crowds.


36. Customized Gift Services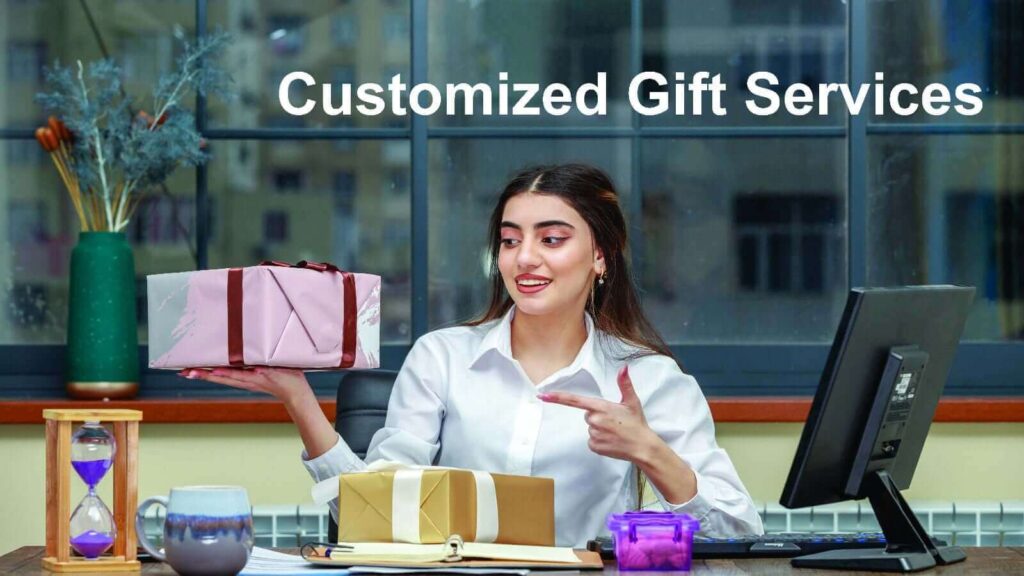 Pretty edible boxes, for artwork, falls under this basket. Choose corporate gift packing, honeymoon gifts, paintings, wedding anniversary, valentine, festivals, and compliments for clients. You name the occasion and arrange a kit for your audience.


37. Fashion Designing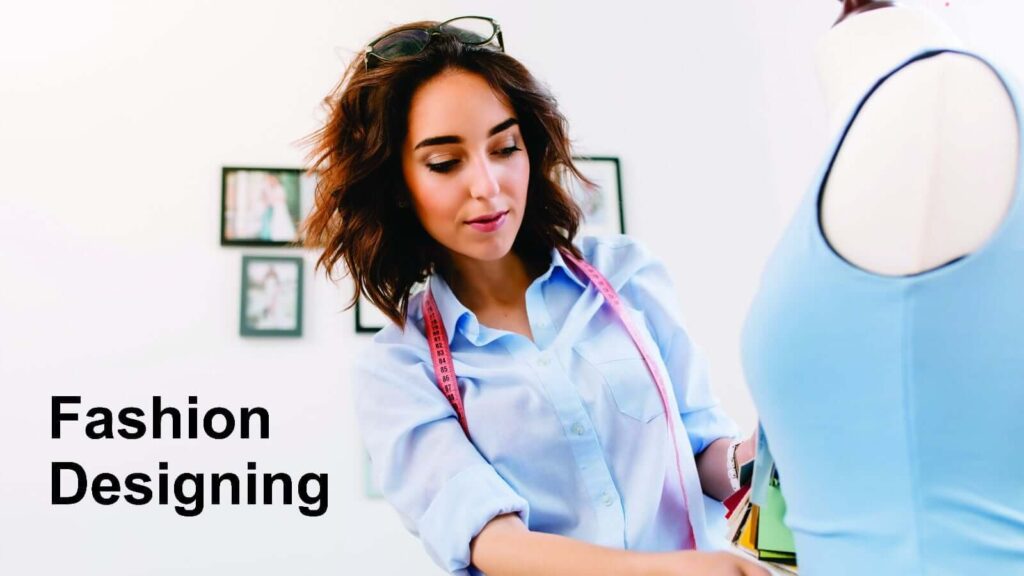 Like to carve designs from your perspective? Don't wait for a prominent fashion designer to give you a heads-up. Design scarves, and sarees, do your embroidery, add your elements, fit in various materials, and make it eco-friendly or unique with a particular theme. You can build an eCommerce store and sell the brand under your name. Of course, do invest in paid social media campaigns to get the word around and build your sales.


38. Web Design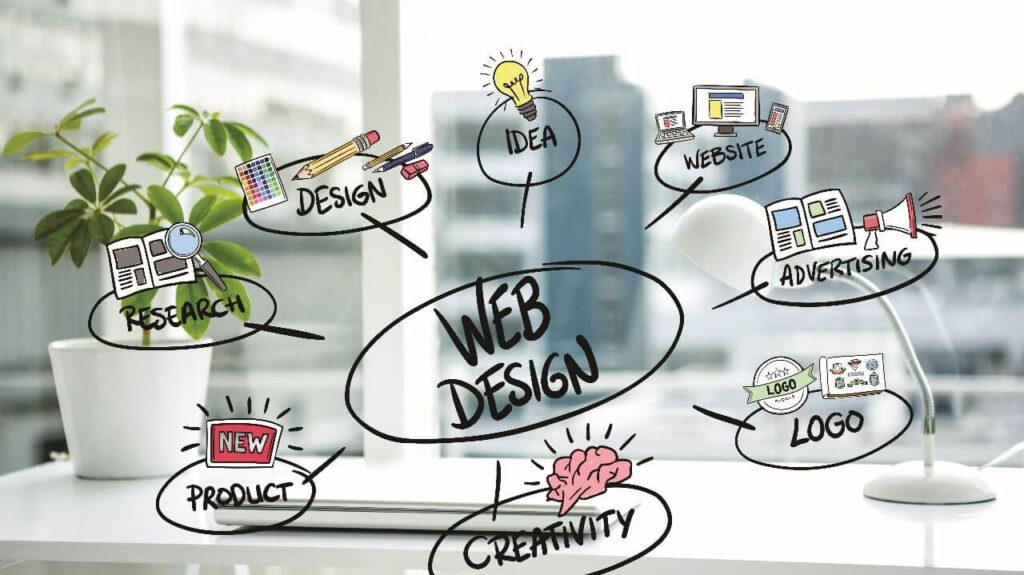 Themes that flaunt your creativity is what we really mean here. Don't let your artistic nerves just linger within your four walls. Let it spread around the world. Showcase various themes, color combinations, and utilities and capture your audience with unique content.


39. Social Media Creator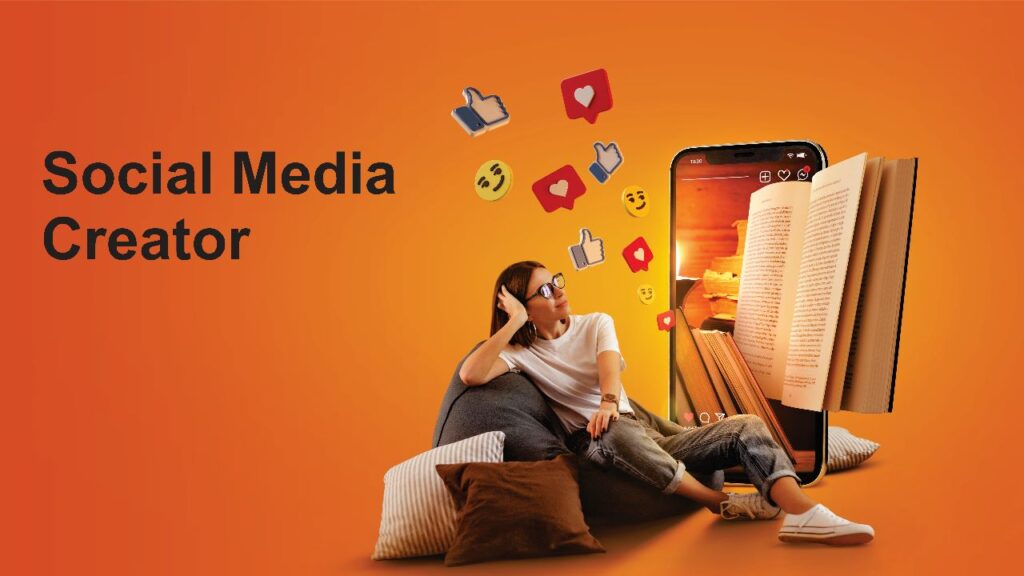 Some captivating posts tend to linger in your minds, right? Be that for your crowd, if you have the patience and the confidence to create awesome social media posts. Sign up for deals with companies that need such services and make your side income. It could be videos, podcasts, posts, literature, opinion polls, and anything that would bring on the engagement to their social media page.


40. Story-Teller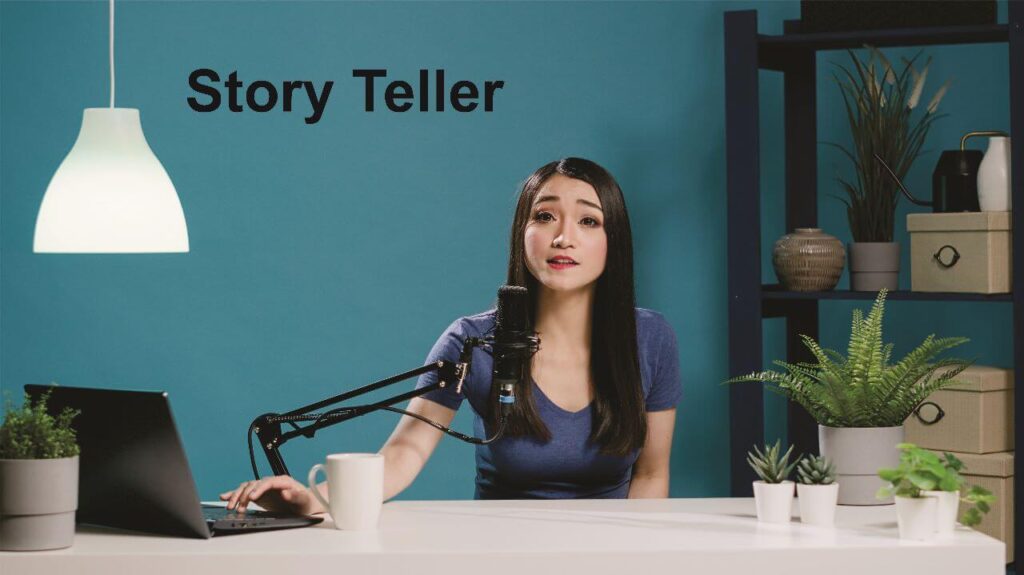 We all loved our bedtime stories, didn't we? Surprisingly, you know what, everyone loves hearing concepts in a story format! So, if you can talk in a lively tone, depict images, and videos, and use the expression to add life to your lecture or course, then go for it. People seek variety in education and that is what storytelling does.


41. Voice Specialist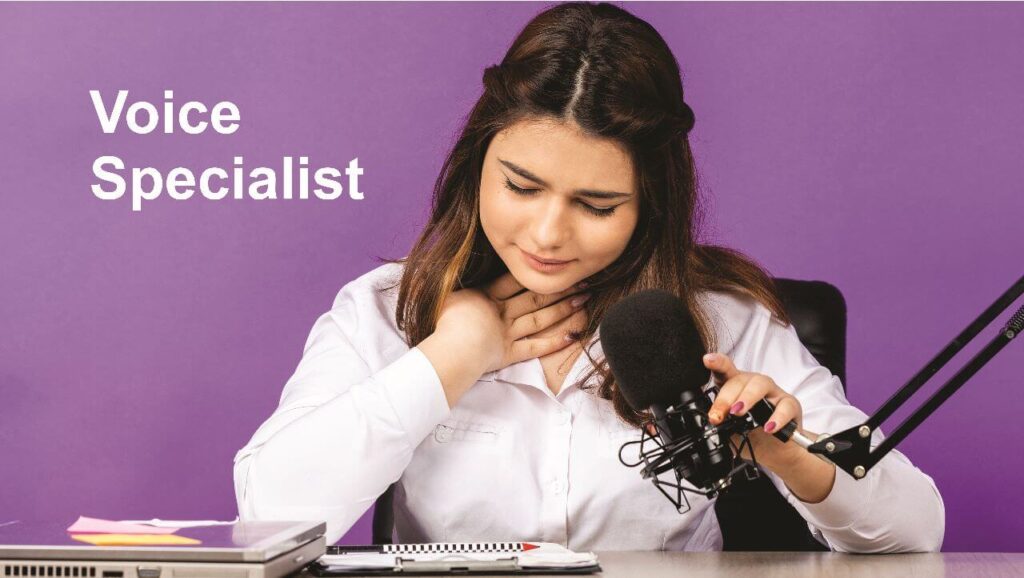 Got a crystal clear and do you animate every dialogue with your vocals. The world loves you for it! With the huge demands for audiobooks, animated dialogues for cartoons, and memes, you have such a large market out there. Go, meet up with media companies that are constantly on the clear voices with a clear dialect.


42. Medical Transcriptionist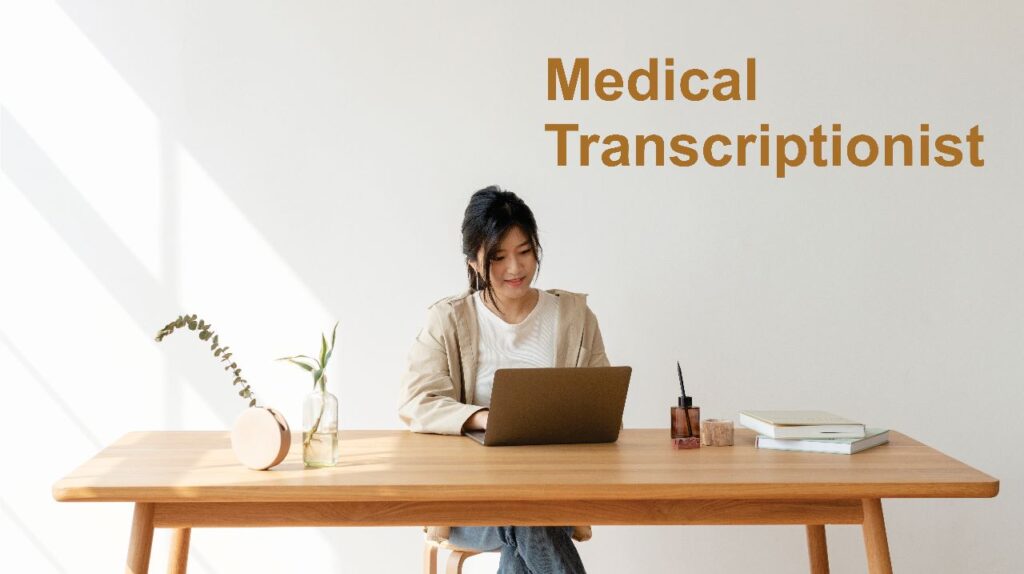 This is one specialized area of work in the medical arena today. Of course, it has been the livelihood for many years. However, with the growing demand, the vacancies have doubled. You need to enroll in a course, get your certificate and can sit at home and work with prominent transcription companies. Of course, there are other types of transcription, but this has hit the top of wanted expertise these days.


43. Social Media Influencer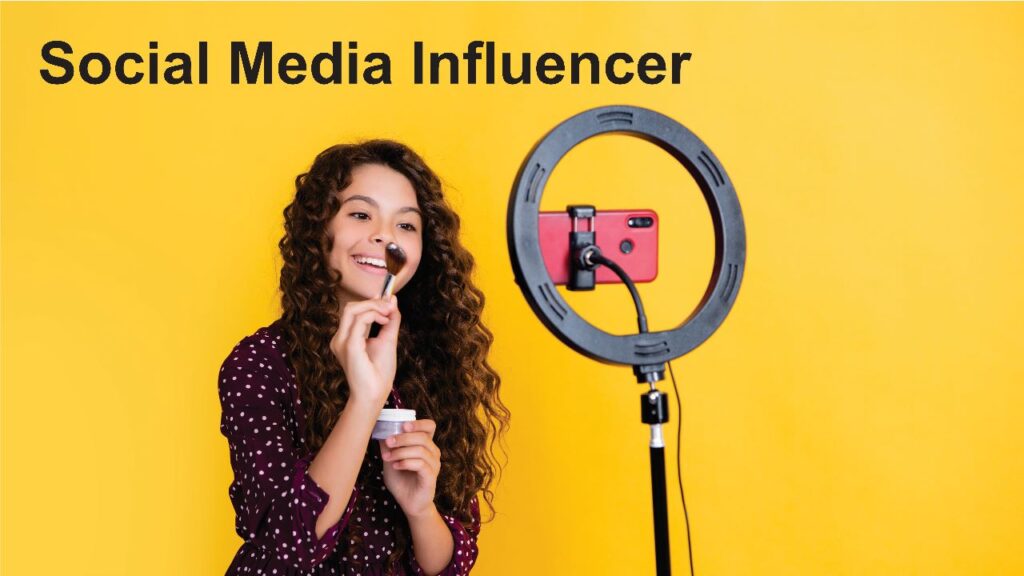 Influencers are the next-gen world of mouth for the online marketing strategy. They can speak, showcase how to use a product, and even influence their followers on Instagram, Facebook, and TikTok to make a buy. And trust us, you are almost like a mini-star who can state your price with the brands!


44. Real Estate Expert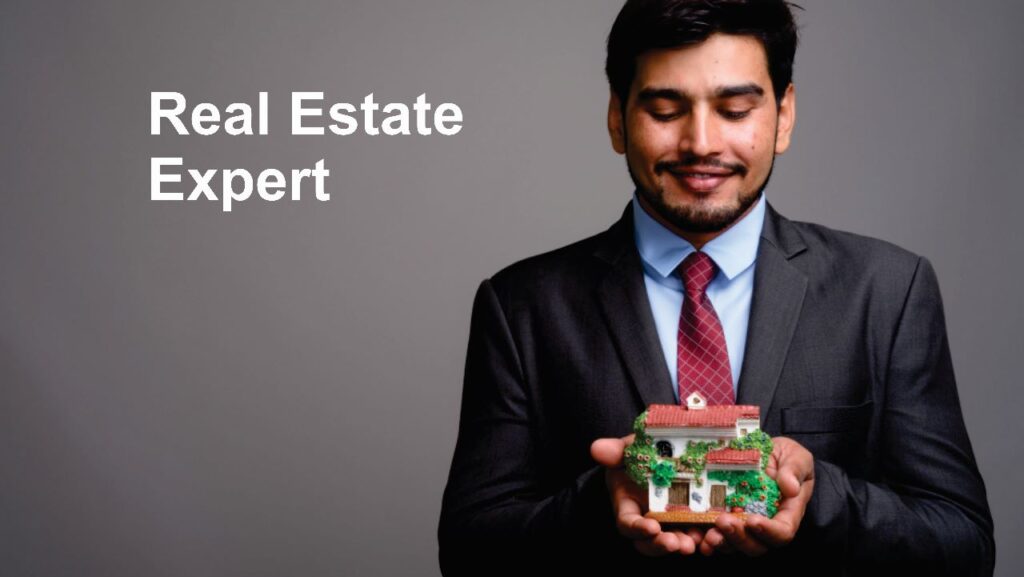 Love traveling and dealing with big-time real-estate businessmen? Then lookout for great deals on buildings, homes, villas, and lands and help buyers and sellers negotiate to convert them into a sale. If you can talk convincing, this can be your part-time job.


45. Shop, Review & Get Paid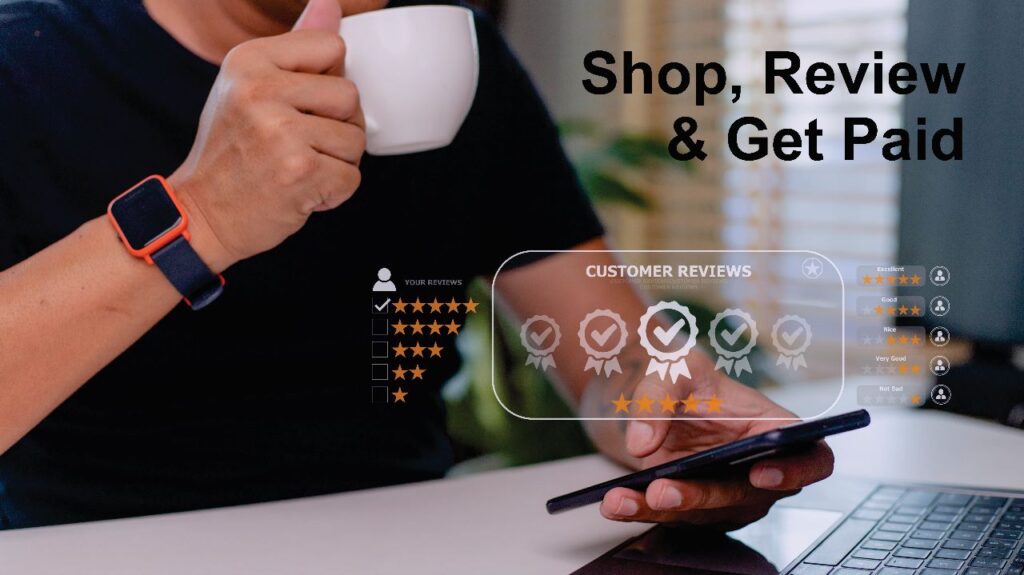 Every brand, especially home products, health, and lifestyle brands needs people to shop their brands, fill out their surveys, and say their opinion. Of course, your opinions matter and you will be paid for the same.


46. Travel Consultant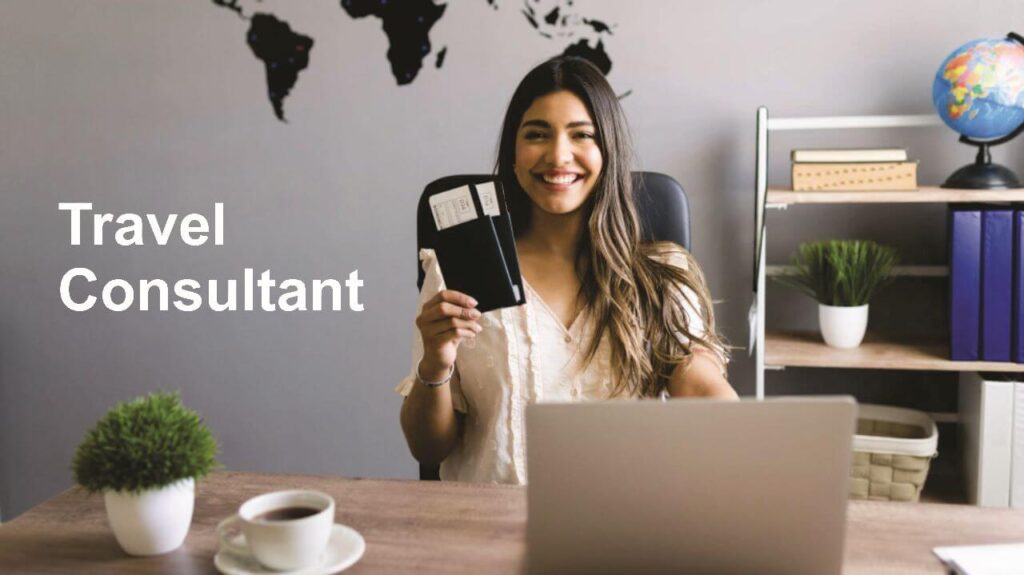 For the travel geek in you, we have something special! You can travel, take shots, give reviews, act as an online guide for places, destinations, lodges, and restaurants, and act as the official travel vlogger for many tourist hotels around the world.


47. Food Delivery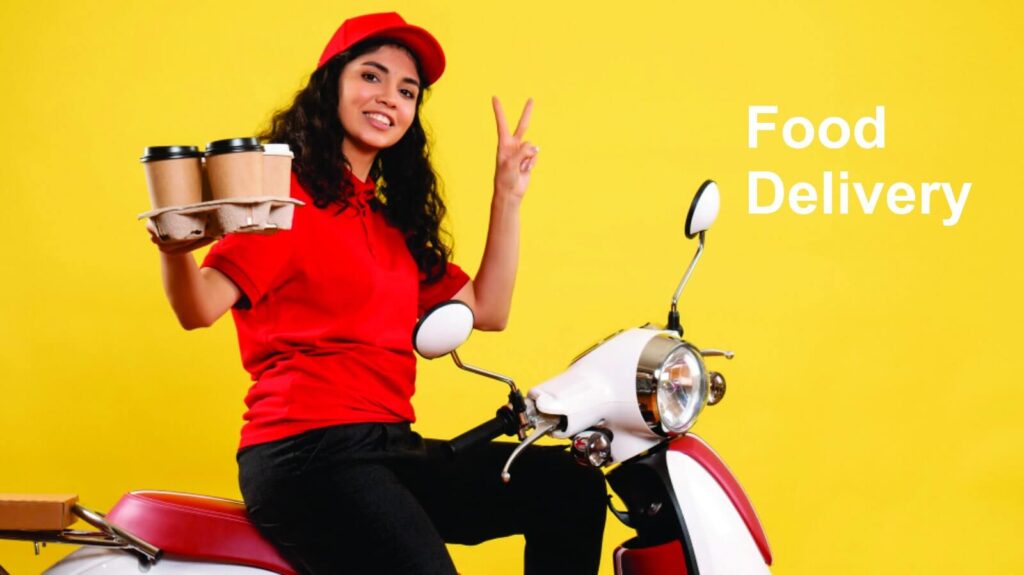 For the ones who love to travel, but with a tight budget, we suggest you apply to be a Swiggy partner or any food delivery partner in your area. Take the orders via the app, deliver the products safely and neatly and get your commissions. You get your side income, meet new people, and yes quite a bit of city travel.


48. Uber Staff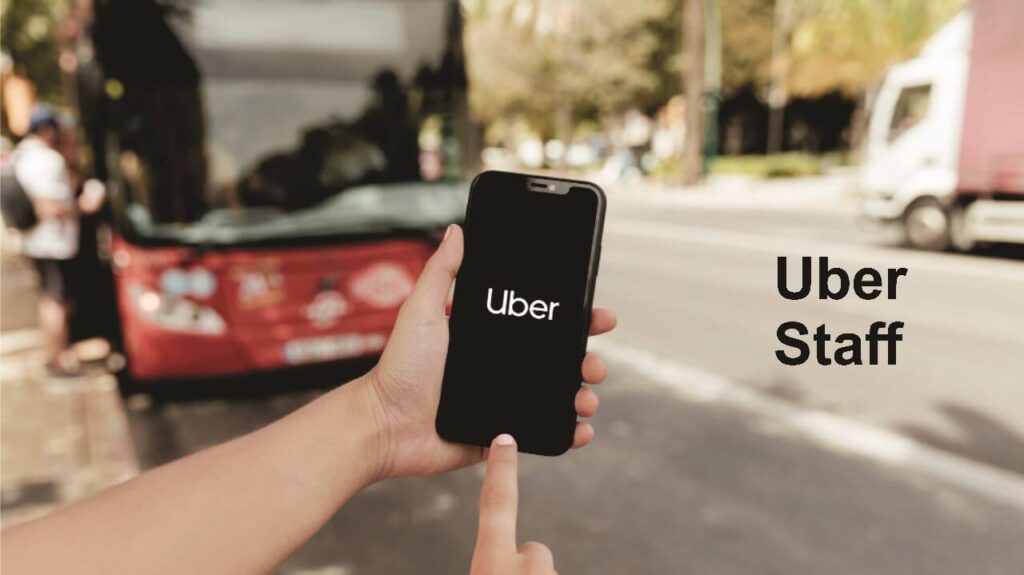 For the ones who love to go for drives, turn that into your side income. Register your vehicle with Uber or car rental companies, and get hired to pick up and leave clients to different places within your area. It is a pretty calm job and you get paid for the kilometers you run.


49. Home Rentals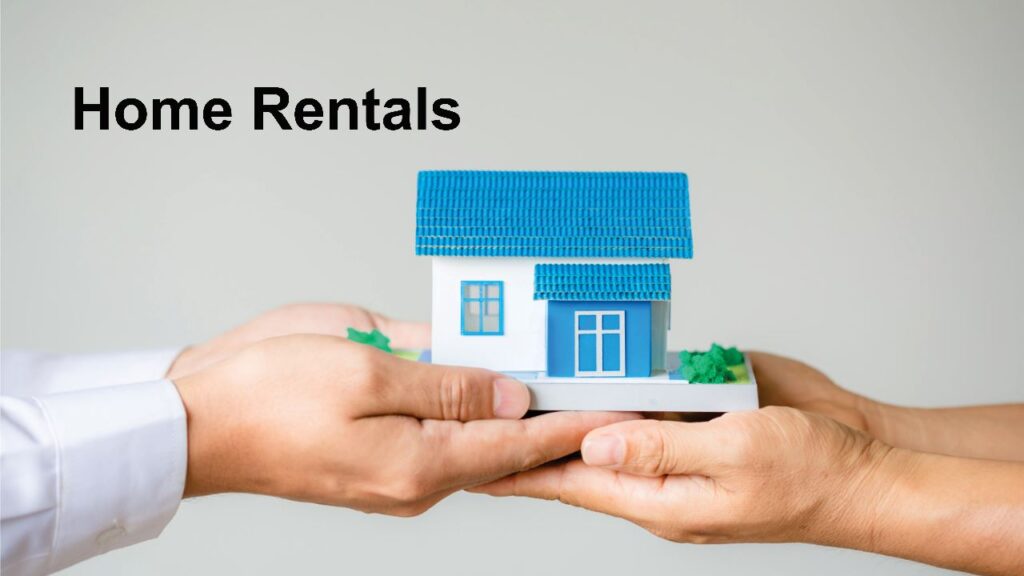 If you have an extra room or a floor lying vacant in your home, rent it out. Surely, there are so many globetrotters, and backpackers who love to explore the world on a budget, Offer full-fledged service with food, accommodation, bath, and bedding in your room for a couple of fo days at a reasonable price. Just make sure you take a thorough verification of their identity before signing the contract.


50. Gadget & Vehicle Repair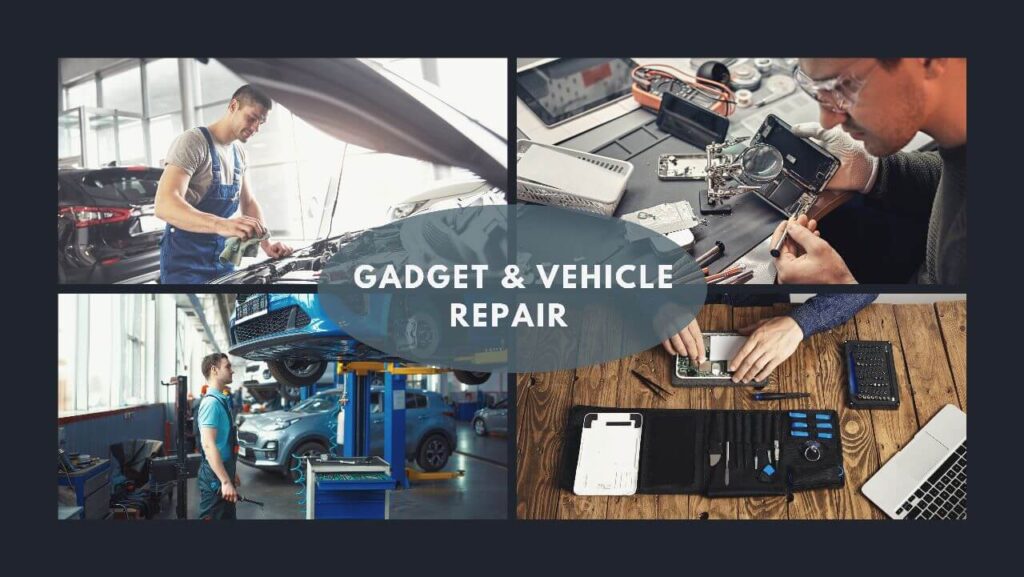 Love tinkering with gadgets? Then be a part-time help to fix pipes, washing machines, computers, vehicles, bikes, televisions, etc in various homes in your locality. Charge a nominal price and serve your community, You earn money, goodwill, and some lifelong connections.
Winding up the Business Trail of Ideas
In reality, can we end this trail of ideas? Not really? When you have a talent or expertise to offer, and if there is someone who really needs it – then why not serve them for a decent price? Hey, by the way, we are not done with it, as we have lots of specific bifurcations of income-generating ideas that you can use in 2022. Surely, this list will answer your question at some point, as there is an opportunity for every talent. So, grind hard, do your best and live your life by doing what you actually love.